Join over 28,000 Nugget Market guests and sign up
to receive our weekly specials in your email!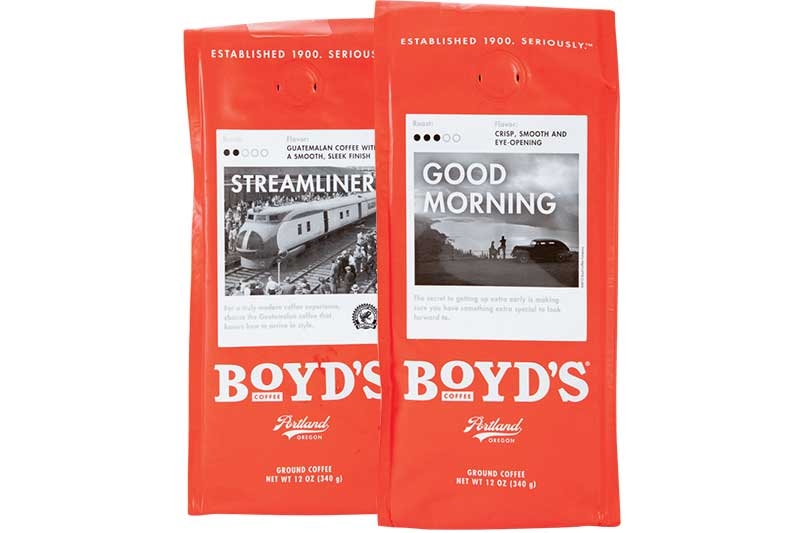 Boyd's Coffee
Founded in 1900 in Portland, Oregon, Boyd's Coffee has kept its consumers coming back for more with their consistently excellent coffees, teas and other beverages. One of the oldest family-owned coffee companies in the world, Boyd's believes that coffee is and has always been "...a reward for good work, done well; and a kick in the pants to get back out there and do some more." We love their Stream- liner for its medium-light roast and smooth sleek finish. Their Good Morning roast offers a crisp and eye-opening flavor–perfect for jump starting your morning. Pour yourself a Boyd's cup of joe and enjoy quality you can taste!
12 OZ. package Selected Varieties
$6.99
Savings: $3
SKUs included:
Boyds Estate Guatemalan Coffee

0007893210001

Boyds 423 1/2 Ground Coffee

0007893210002

Boyds Breakfast Blend Coffee

0007893210003

Boyds French Number 6 Coffee

0007893210004

Boyds Organic Cafe Rojas Coffee

0007893210008

Boyds Organic Sumatran Coffee

0007893220476