Daily Dish the Nugget Markets blog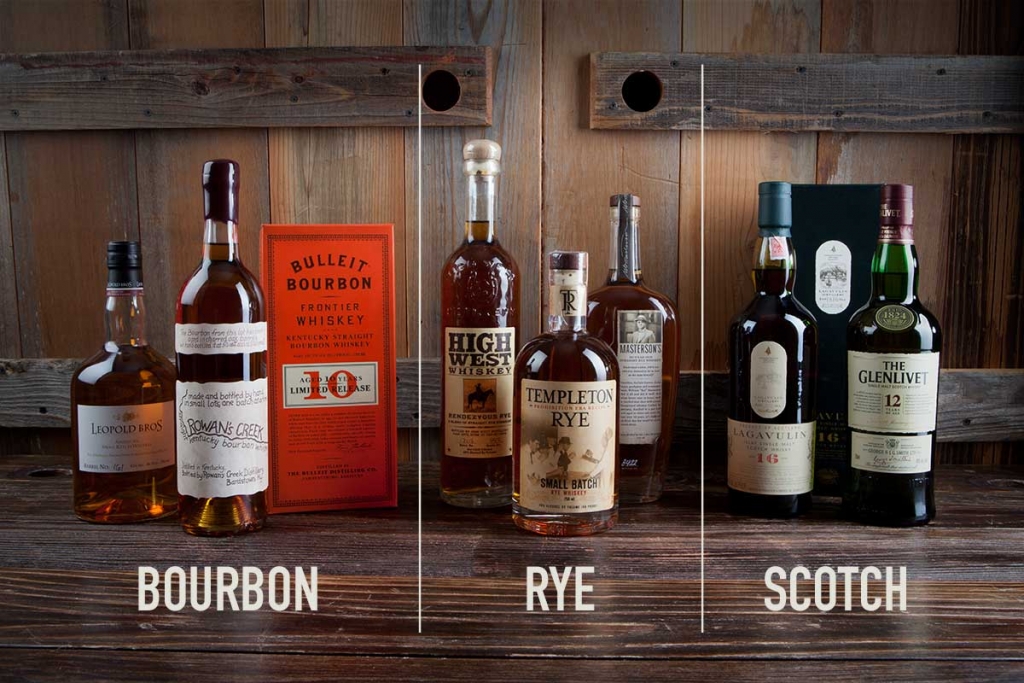 "Whisk" Dad Away This Father's Day!
Purchasing whiskey for your father can be daunting, but never fear: We've made it simple and easy! The first step of the process is to determine what style of whiskey your Dad already enjoys. If you purchase a style of whiskey you know he enjoys, but one notch better than he usually purchases, you'll be in good shape. If you don't know what whiskey your father likes, or if he's new to whiskey, then we've got you covered, too! Below are a few common styles of whiskey (with recommendations).
Bourbon Whiskey
American Bourbon whiskey is smoother and sweeter than other whiskies. "Straight" bourbons cannot have added colors, flavors or other spirits, must be distilled from at least 51% corn grain and aged at least two years in charred, new oak barrels (plus a handful of other rules). Some whiskey (like Leopold Bros. Small Batch Whiskey) cannot be called "straight bourbon" due to the minimal aging, but should not be discounted as excellent whiskey. The rules get a bit crazy, but don't let them get in your way of purchasing good whiskey.
For seasoned whiskey drinkers, we recommend unique, small-batch or single-barrel whiskies like Rowan's Creek bourbon, Basil Hayden's, or Leopold Bros. Small Batch Whiskey. For fathers new to whiskey, we recommend Buffalo Trace, Bulleit bourbon, or Knob Creek bourbon.
Rye Whiskey
Rye whiskey is sharp and spicy, and has similar rules to straight bourbon, but must be distilled from at least 51% rye grain. Rye is the classic mixing whiskey for many cocktails, including the Manhatten. Rye was popular during prohibition, since Canadian rye distillers remained open while their US competitors shut down.
For seasoned rye lovers, we recommend Masterson's rye, Whistlepig rye, or High West Rendezvous rye. For rye newbies, we recommend Redemption rye, Bulleit rye, or Templeton rye.
Single-Malt Scotch Whisky
Single malt Scotch Whisky (the "e" was dropped in the Atlantic at some point) is made in Scotland with malted barley and often has a strong, smokey, peaty profile not for the faint of heart. These range from light and delicate like the Glenlivet 12-year-old, to rich and peaty like Lagavulin 16-year-old. The US, Japan, and other countries produce single malt whiskey, but it can't be called "Scotch" unless it is from Scotland and follows specific rules.
For seasoned Scotch drinkers, we'd recommend getting something with more smoke and peaty character, most of which will say "Islay" on the bottle (like Laphroig, Lagavulin, Bowmore or Ardbeg). For dads just beginning to explore single malts, take a look at the wide variety of Glenlivet or Glenfiddich single malts.