Specialty Cheese
Nugget stocks more than 400 varieties of cheese. If the very thought of trying to figure out which one pairs best with your '95 Voignier sends you into a cold sweat, don't worry: each store has a cheese specialist on site to make selecting a snap. Our cheeses are hand-cut and tasted daily by our cheese specialists to ensure freshness and quality, and we're always happy to cut you off a sample so you can taste before you buy.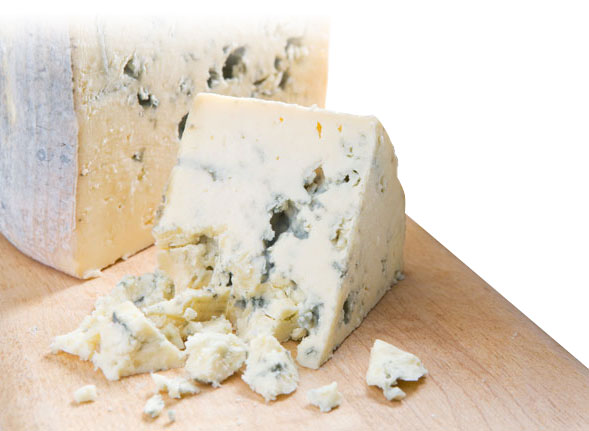 This Week's Cheese Board
Tips for Assembling an Outstanding Cheese Board — and Don't Forget the Wine (and Beer!)

September 23, 2015

With the holidays fast approaching, you might be starting to think about what sorts of tasty snacks to put out when company comes to town. You can't go wrong with a nicely composed cheese plate — but don't just cube some cheddar and call it a day! Try our suggestions for a well-rounded fall cheese tray...

Continue reading …

Fromagerie Guilloteau Campagnier Cheese

August 3, 2015

We're happy to announce that the maker of the delectable d'Affinois, Fromagerie Guilloteau, has now released a new cheese, Campagnier. With a distinctive orange washed rind, this double crème cheese features a lush, buttery texture and subtle fruity flavors. This cheese really shines when paired with fresh fruits — try it with figs, cranberries or sun-dried tomatoes for a delicious appetizer.

Continue reading …

Fresh Cheese from a Local Producer

August 1, 2015

We've always proudly featured local cheese producers in our Specialty Cheese Department — after all, some of the best cheeses in the world are made right here in Northern California. We recently had the exciting opportunity to add another local cheese producer to our mix: Nicasio Valley Cheese Company. Located in Marin County, they are the only organic farmstead cheese producer in California, meaning that their cheese is made exclusively from the organic milk produced by their own heard of pasture-grazed dairy cows. We love their Foggy Morning cheese, an American Cheese Society award-winning fresh cheese with a soft, pillowy texture and a subtle tang that makes it perfect for summer.

Continue reading …
Nutritional Benefits
of Cheese
Did you know that cheese is one of the best available sources of calcium and protein, as well as phosphorus? And that it is also full of vital nutrients and minerals? That and it tastes great too! Basically, cheese is a whole load of goodness packed into one scrumptious bite!
Serving Tips
When preparing a cheese board, always start with a cheese friendly surface like wood, tile or marble. Don't forget to buy enough cheese for the occasion, usually 1-1½ ounces per person per cheese. Cheeses are best served in odd numbers (arranged according to flavor) with a common theme, like country of origin or type. Always use separate knives for each cheese, and remember to serve them at room temperature for best flavor.