Daily Dish the Nugget Markets blog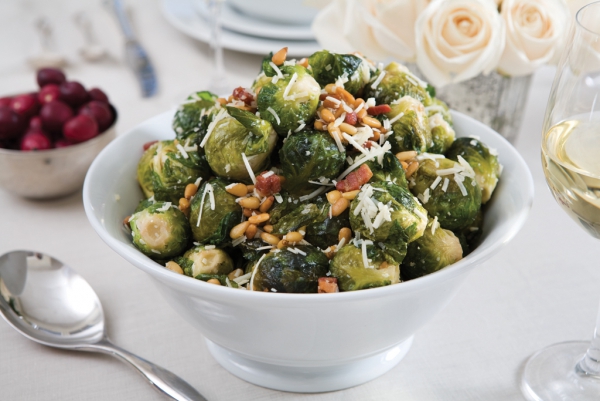 Try Chef-Prepared Holiday Side Dishes
Nugget's team of professional chefs aims to make your holiday season a breeze this year by offering a huge selection of a la carte holiday sides, including:
Cornbread and Bacon Dressing – sinfully delicious, with bacon, sage, thyme and a hint of butter
Roasted Brussels Sprouts – with pancetta, pine nuts and pecorino cheese
Turkey Stock – if you love to make your own gravy, but don't have the time to roast bones and simmer a stock all day, let us do it for you
Rice Pudding with Dried Cherries and Orange Zest – made with heavy cream for an incredibly rich flavor
Mixed Greens with Grapes – every meal needs a green salad
These holiday sides are scratch-made in house by our chef team, but we won't mind if you tell your guests that you made them. Come in to any Nugget location and ask a deli associate about any of these items.
Please place all holiday side orders by Monday, November 21st, for Thanksgiving, and by Wednesday, December 21st, for Christmas.