Daily Dish the Nugget Markets blog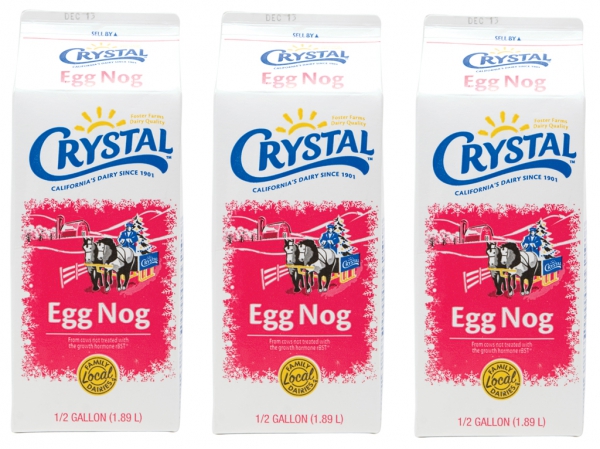 A Beverage for the Season: Egg Nog
At your next holiday party or family gathering, ask if anyone knows where the term Egg Nog came from. Unless you have a "know-it-all" uncle, I would bet that no one will offer an answer.
Traditionally it was made with raw eggs (not any more) and milk, but the word nog is the mystery. Some say it comes from the word "grog" which was slang for rum. Rum was used in Egg Nog because it was so cheap in the early colonial times. The term may also have come from the word "noggin," which was a wooden mug used in taverns in England.
Either way, we all love Egg Nog around the holidays, and it might be a fun story for you to tell. Every year Nugget Markets carries a variety of Egg Nog to choose from, including Cr ystal, Bud's, Clover, Straus and Silk Soy Egg Nog.
Good ol' George Washington was rumored to have mixed up a pretty wicked Egg Nog for the holidays. He would mix rye whiskey, rum and sherr y. It was said that only the brave would tr y his Egg Nog — we like ours paired more traditionally, with a good brandy. Cheers! • Daniel Williams, Dairy & Frozen Foods