Daily Dish the Nugget Markets blog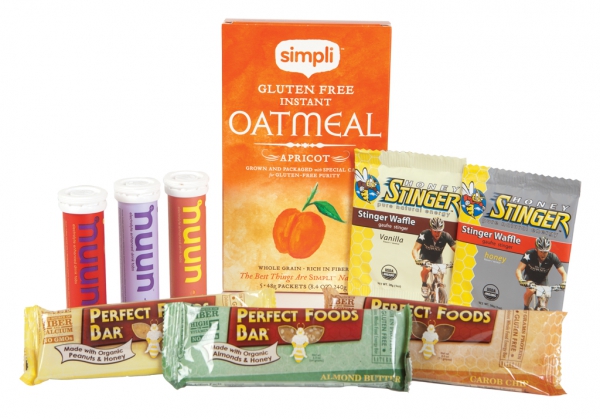 Products for a Happy New Year
Nuun Hydration: To stay hydrated this winter season, try Nuun tablets! Their electrolytes speed water absorption so you stay hydrated – whether you're skiing down the slopes or at the halfway mark of your next race. All you have to do is throw a tablet into your water bottle — easy as that. Nuun tabs dissolve quickly, contain important electrolytes, and have no carbohydrates, zero sugar and less than eight calories per tablet.
Perfect Foods Bars: Attention all health-conscious eaters in search of a truly nutritious bar: Perfect Foods bars are your solution! These bars have a base of either peanut butter or almond butter and organic honey, which helps to sustain energy levels and prevent energy crashes. Every bar contains more than 20 nutrient-dense organic whole foods and whole-food proteins. In addition to the nutrition benefits of this bar, we love them because they are just so yummy!
Honey Stinger Organic Waffles: Have you heard of a guy named Lance Armstrong? You might know about him because he is a world-class cyclist. We like to talk about him because he was the person who suggested to Honey Stinger that they produce organic waffles, which they did and we now love! Modeled after the waffles that are sold throughout Europe and eaten by professional cyclists including Lance, these waffles make a great snack!
Simpli Apricot Oatmeal: Old-fashioned whole grain oats + delicious apricots = an irresistible combination. We also love the fact that this oatmeal is instant, gluten free and contains no high-fructose corn syrup. This flavorful oatmeal is sure to knock your socks off with its great taste, while providing the natural fiber and protein that your body needs.
• Stephanie Stille (Specialty Grocery)