Recipe Archive Nugget Markets Signature Recipes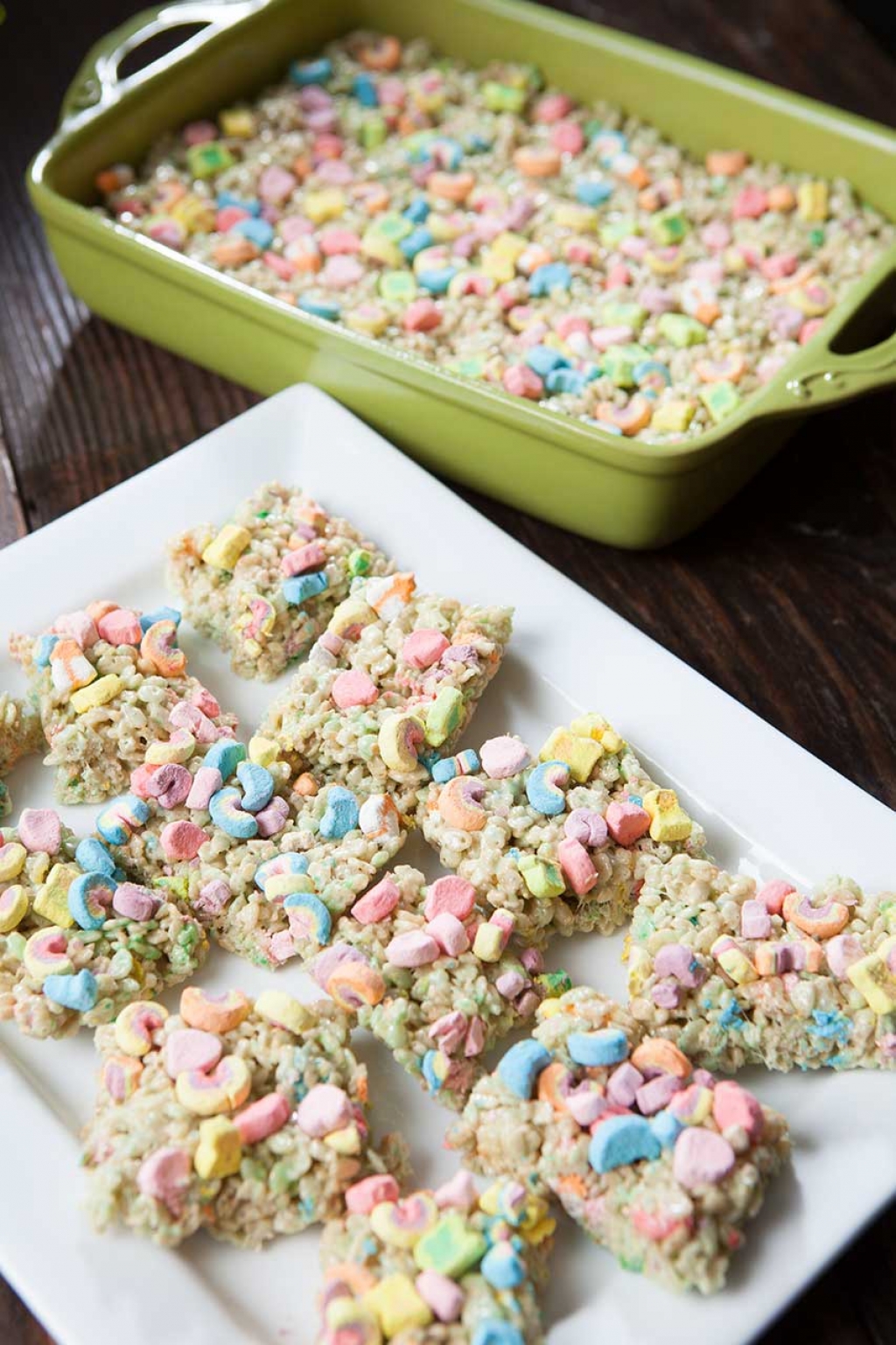 Prep time:

10 minutes

Cook time:

5 minutes
Yield:

12 bites

Difficulty:

1 out of 5
Share this recipe:
Charmed, I'm sure! An easy favorite with a St. Paddy's spin. Treat the leprechauns in your life with these delicious Lucky Charms Rice Krispies treats.
Ingredients
3 tablespoons butter
5 ½ cups Jet-Puffed Miniature Marshmallows
½ teaspoon vanilla extract
5 drops green food coloring
6 cups Kellogg's Rice Krispies cereal
1 cup General Mills Lucky Charms marshmallows (separated from regular cereal)
Preparation
Separate out 1 cup Lucky Charms marshmallows from the rest of the cereal. Melt butter on stove in a large pan on low. Add Jet-Puffed marshmallows and stir continuously until completely melted. Add 1/2 teaspoon of vanilla extract and 5 drops of green food coloring and mix to combine. Add Rice Krispies and Lucky Charms marshmallows immediately and mix well. If desired, use additional Lucky Charms marshmallows for garnish. Press into greased 13x9-inch pan. Cool completely and then cut into 12 squares.