Join Our Team
If you've ever been to one of our stores, you know how friendly and, well, smiley our associates are.
At Nugget Markets, we say it all the time: Our associates are our competitive edge! That means when you work for Nugget Markets, your positive attitude and love of people are what sets the company apart from our competitors. Nugget Market, Inc. is rated by FORTUNE Magazine as one of the 100 Best Companies to Work For every year, and we know it's because of our world-class associates.
In addition to our nine Nugget Markets locations, we also operate two Food 4 Less stores in Woodland and Vallejo, a Fork Lift store in Cameron Park, and we have recently acquired Paradise Foods' three stores in Marin County. All of our stores are clean and attractive, offering high-quality produce, hard-to-find specialty items, and of course the lowest prices among conventional grocery stores.
Benefits
Along with our fun work environment, we're proud to offer our associates great benefits! Eligible full-time and part-time associates of Nugget Markets, Fork Lift and Food 4 Less receive one of the best benefits packages in the nation.
Comprehensive health benefits all eligible associates enjoy:

PPO health plan
Dental plan
Vision plan
Prescription plan
Flexible Spending Account

Retirement Plan: 401(k) with a company match, plus a profit-sharing plan contribution
Life Insurance: Up to $60,000
Long-Term Disability: Pays up to 60 percent of pre-disability income
Flexible Work Schedule: Allows you to maintain your work-life balance
Paid Time Off: Unused paid time off rolls over for use the subsequent year
Vacation: Earn up to five weeks of paid vacation per year
Equal Employment Opportunity Policy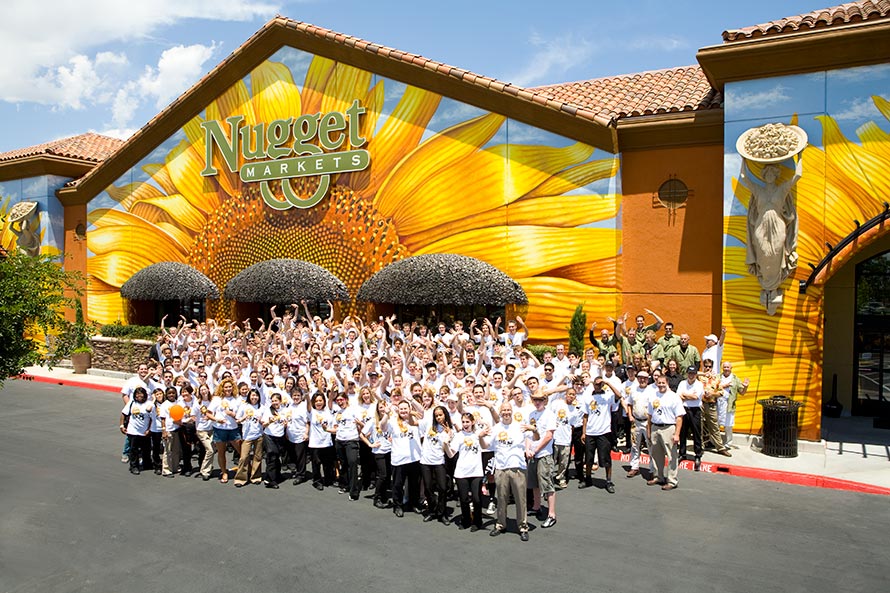 Ready to join our team?
What to know when applying:
Please be ready to spend up to 60 minutes on the application process. You will need to provide the following pieces of information: Your availability, your employment history, and personal and professional references.