Exclusive Stories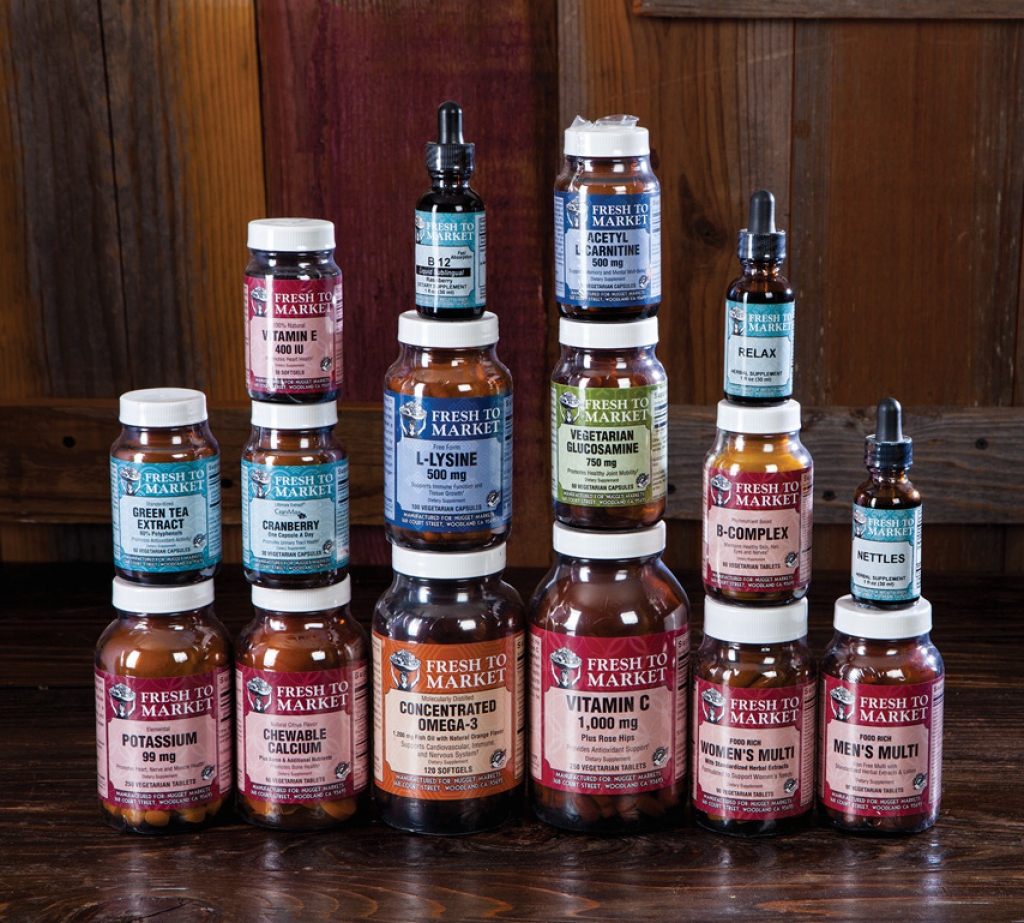 Healthy Doses
Our Fresh to Market vitamins keep you on the road to health!
Sunday, April 20th, 2014 @ 10:42 AM
Our own Fresh to Market vitamins (which come to us from Vitamer, a trusted, time-honored company that started in 1924) are convenient, quality supplements at a great value. Whether you're choosing vitamins A-E, multivitamins, amino acids, essential fatty acids, or protein powders, we've got what you're looking for (and then some) and our knowledgeable healthy living specialists are at the ready to help you with information and answers to your vitamin-related questions. Each bottle guarantees purity and full potency, all at a great price.