Community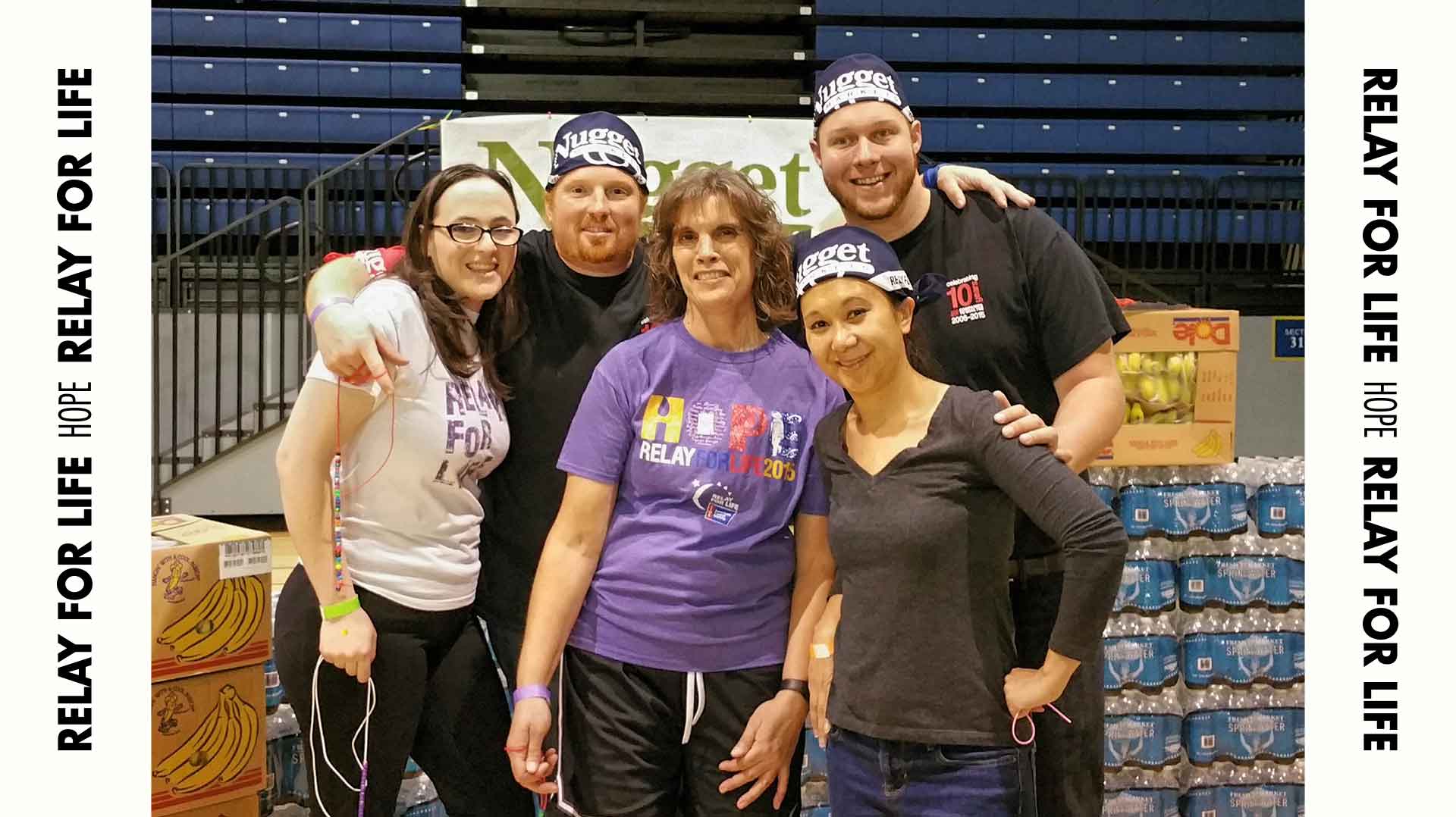 The Community Spirit
When the first Nugget Markets opened its doors in 1926, commitment to our neighbors' well being and to the health of our surrounding communities was at the heart of our company. Today, 89 years later, our devotion to community remains stronger than ever, as Nugget Markets continues to meet people's needs via non-profit organizations, through corporate sponsorships, our scrip program, fundraiser event participation, and store-level donations.
Neighborhood News and community involvement
September 28, 2015

How time flies! Nugget Markets opened the doors to our very first store 89 years ago today, and we're still going strong! It's been an honor serving the Sacramento Valley for all these years, and we're thrilled to now be serving Marin County, as well. Thank you to all our guests and associates for making such a legacy possible. Here's to our next 89 years and beyond!

Continue reading …

Woodland Tomato Festival

August 4, 2015

Tomato Time is coming to Woodland! Mark you calendars for August 8th and cruise on over to Main St. in downtown Woodland to enjoy one tomato-y celebration! Nugget Markets is delighted to sponsor The Woodland Tomato Festival, benefiting the Woodland Farmers Market. Check out tomato tastings, tomato salsa competition, crafters, artisans, and entertainment for all ages! woodlandtomatofestival.com

Continue reading …

Winters Farm to School

July 5, 2015

The Winters Farm to School program provides local kids with fresh fruits and vegetables and healthier food choices every day at school. The Bastille Day Feast (at the historic Wolfskill Ranch) on July 11th, celebrates Yolo County agriculture while raising funds to support the well-being of our kids. We're proud to support the feast and Winters Farm to School. www.wintersfarmtoschoolprogram.com .

Continue reading …
Upcoming Community Events
Thu Oct 15 2015

Nov 7–8 2015

From 11/7/2015 to 11/8/2015

Location: Marin County CA

Filed under: community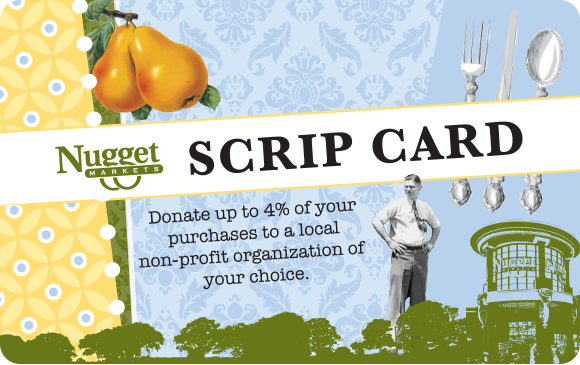 Scrip Program
Nugget Markets wants to be a good neighbor—we support more than 350 non-profit, youth educational and religious organizations with more than $10,000 in monthly donations! Our Scrip program is 100% free to participants and beneficiaries, making it easier than ever to give back to the local community. Your Nugget Markets Scrip card enables you to donate up to 4% of your monthly purchases and split your contribution between up to four local non-profits of your choice.
Enroll Your Organization
Donations & Sponsorships
If your organization would like to request a donation from Nugget Markets, download and complete the appropriate form below. If you are requesting a donation, please include a letter describing your organization.
Deliver donation requests to the store director at your Nugget Markets location. Sponsorship requests can be sent to:
Community Giving
168 Court St.
Woodland, CA
95695
Or emailed to our community relations department. Please submit requests at at least 4 to 8 weeks in advance.
Due to the large number of donation requests we receive, we are unable to give support to the following:
Individuals and teams
Third parties (we give directly to the charity)
Political candidates or causes
Store Tours
We love connecting with local families, kids, schools, and children's organizations. A Nugget Markets store tour is our favorite way of giving kids (and adults!) a fun look at what goes on "behind the scenes" at Nugget Markets.
While traveling the store with your tour guide, your group will visit each department where kids can see how we make our pizzas, our breads, and our hand-crafted sausages, just to name a few stops. Expect some special surprises, too! Our tours are educational, entertaining, interactive, and free of charge.
For more information or to schedule a tour for a school class or organization, please contact your Nugget Markets location for details.