Daily Dish
the Nugget Markets blog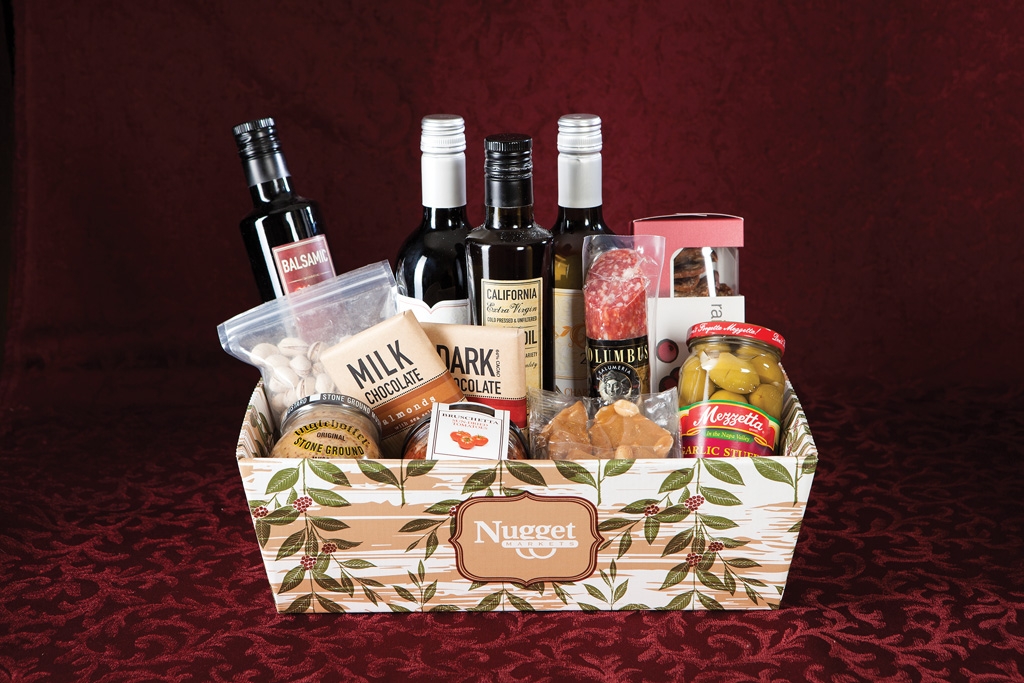 Holiday Gift Baskets
December 2, 2013
It's hard to believe that the holiday season is almost upon us, but the truth is we're entering gift–giving season once again! We like to help our guests out in the gift–giving department, which is why we put together an array of holiday baskets again this year. Come check out our huge selection! Each basket has a cute theme: with two new styles that we've created.
Pasta Gift Basket
Our Pasta Basket comes with premium pasta, Fresh to Market Pasta Sauce, olives, olive oil and other accompaniments, all in a pretty Le Creuset mixing bowl.
Wine Gift Basket
The Wine Basket includes salami, crackers, wine (or sparkling cider, if you prefer), Fresh to Market Extra Virgin Olive Oil and Balsamic Vinegar, Fresh to Market chocolate, olives and nuts.
Breakfast Gift Basket
Our Breakfast Basket includes a lovely set of coffee, tea, scone mix, jam and honey.
Fresh to Market Specialty Gift
Our Fresh to Market Specialty Basket comes with our Fresh to Market Extra Virgin Olive Oil and Balsamic Vinegar, as well as a USA–made J.K. Adams maple wood cutting board. • KRIS SCOTT (General Merchandise)