Adult Beverages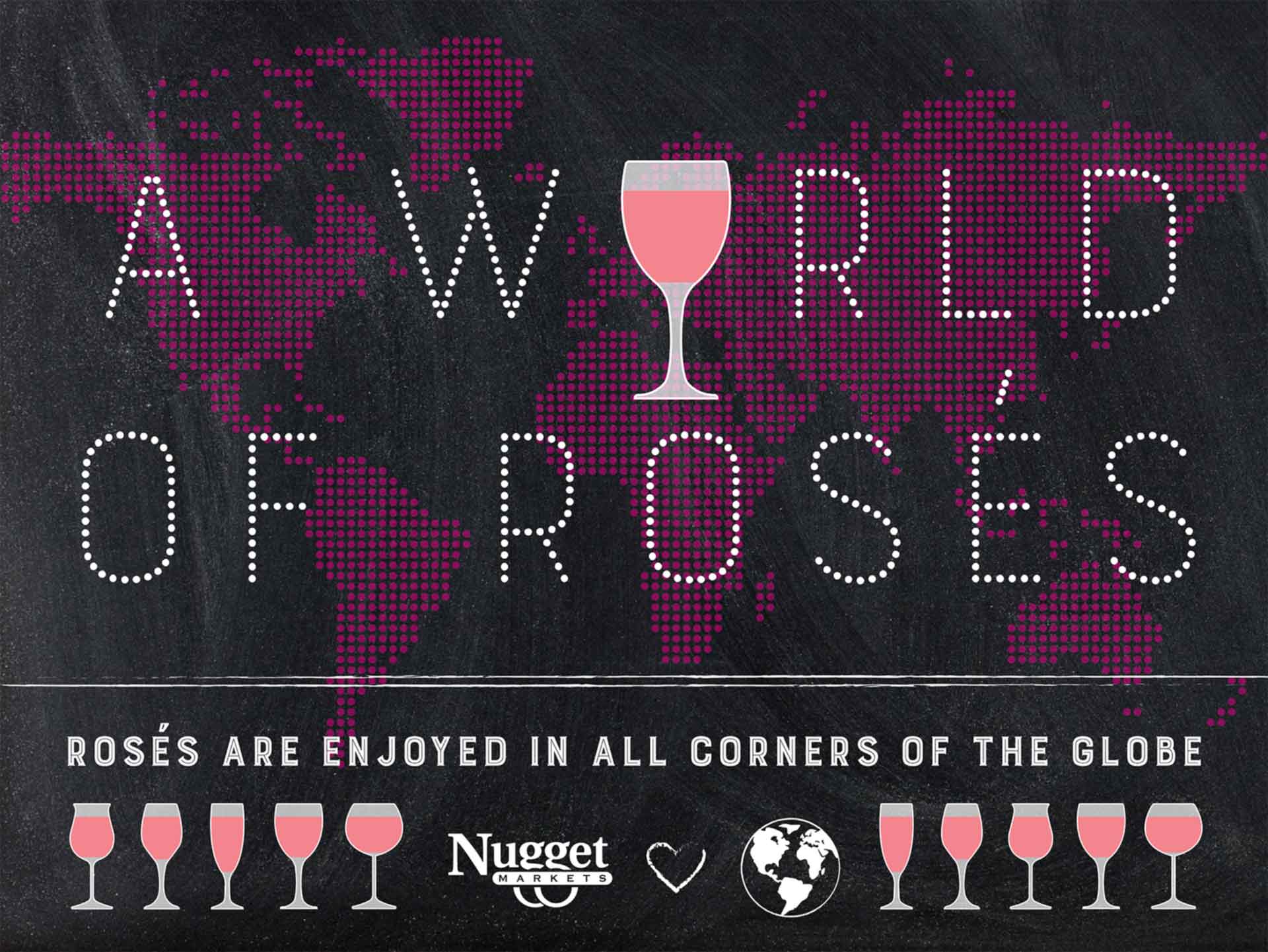 Stop in and see our display of Rosés from around the world!
Cocktail of the Month
Tip, sip and yip! Please your palate with the refreshing taste of our sweet and spicy Watermelon Zipper. As the watermelon cube melts, the Zipper picks up an added kick of sweet and spicy, so don't worry about sipping too slowly!
What's On Tap
State Fair Winner Pairings

July 10, 2015

The winners have been chosen in this year's State Fair competitions for California's best beers, wines and cheeses, and Nugget Markets is happy to stock many of the top finishers! We've put together this handy guide to pairing these award-winning cheeses, beers and wines to create true gold-medal taste!

Continue reading …

Laughing Glass Margarita Premixed Drinks

July 2, 2015

Wouldn't it be great to throw a party and actually have time to talk to your guests? Take a step in the right direction: try serving up a batch of Laughing Glass Margaritas. Delicious, all-natural and made with Super Premium Blanco tequila and organic agave nectar, these premixed margaritas are Nugget's best-selling premixed drink.

Continue reading …

June 13, 2015

Our specialty cheese mongers have put together cheese and beer pairings to help you treat Dad like a king this Father's Day! Grill up a juicy burger, top it with your cheese of choice, add your favorite garnishes such as avocado, bacon, or spicy mustard, and pair with a local brew that will complement your juicy creation!

Continue reading …
Wine Stewards
Upcoming Wine Tasting Events