Specialty Grocery
Nugget Markets is proud to offer you the lowest prices on all of your staple grocery needs, as well as a wide selection of hard-to-find specialty grocery items.
To make these specialty items easier to find, we integrate them into our regular grocery aisles. You'll find organic granola on the cereal aisle, gourmet pasta sauce next to the conventional varieties, and local organic milk in the dairy case.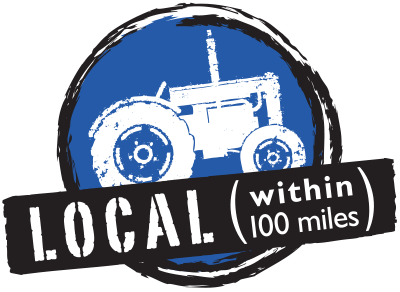 Local Love
April 16, 2015

Let your senses be graced with the fragrances of Natural Flower Power. This El Dorado Hills based company produces all-natural, hypoallergenic and biodegradable air fresheners and all-purpose cleaners which are scented using therapeutic grade pure essential oils.

Continue reading …
Haps on the End Caps …
April 16, 2015

Earth Friendly brand and their line of plant-based cleaners make it easy to help keep your family and Mother Nature clean and safe. This family owned company is committed to making products that are biodegradable, non-toxic, free of phosphates and PH neutral. In fact, they are so committed that the company has achieved "champion" status (highest achievable recognition) from the Environmental Protection Agency and its Safer Detergents Stewardship Initiative, for using safer surfactants which help protect aquatic life in both fresh and salt water. We love using all items they produce including Parsley Plus All-Purpose Cleaner, Lavender Hand Soap and Ecos Free & Clear Laundry Detergent, and we are sure you will, too!

Continue reading …

February 11, 2015

Love is in the air, in our bulk department that is. Our pre-packed treats make giving sweets to your sweet easy! Pick up a pre-packed candy treat, or pick a few of your loved one's faves from our bins! Some of our favorites include, cinnamon bears, dark chocolate covered almonds, dark -chocolate covered sunflower seeds, licorice, chocolate covered malt balls, and chocolate nonpareils.

Continue reading …

February 3, 2015

Beautiful to look and a magnificent tasting experience, Moonstruck's new chcolate bark bars are enticing combinations of raspberries and fennel sugar (pops of tart red raspberry and herbaceous fennel crunch on dark chocolate) along with strawberries and basil sugar (summer berries and basil on dark chocolate). Hand formed, each bar features organic designs.

Continue reading …
Special Products
At Nugget Markets, we strive to bring you a wide variety of local and organic products, as well as items suitable for special dietary and lifestyle needs. To assist you while shopping for specific food categories, we have created a series of icons to help you identify these products on our store shelves, in our ads, and in our publications.
We also keep updated, printable product lists for each special diet category in every store.
Visit our lifestyle page to learn more and download lists of products in each category for your Nugget Markets location.
* These special diet indicators are not intended to be used as or to replace medical advice. Please remember to always read product labels, as ingredients and manufacturers may change.