Specialty Grocery
Nugget Markets is proud to offer you the lowest prices on all of your staple grocery needs, as well as a wide selection of hard-to-find specialty grocery items.
To make these specialty items easier to find, we integrate them into our regular grocery aisles. You'll find organic granola on the cereal aisle, gourmet pasta sauce next to the conventional varieties, and local organic milk in the dairy case.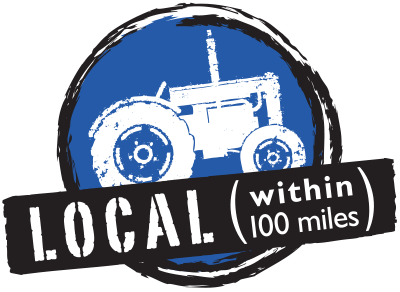 Local Love
Mar 6, 2014

Our local specialty cheese feature of the month is Fiscalini Farms out of Modesto, Ca! Using milk from registered Holstein, Jersey and Brown Swiss cows owned by Fiscalini Farms, this family-owned-and-operated sustainable farm was first established in 1912. Known for its unique artisanal and handcrafted San Joaquin Gold, Fiscalini Farms creates its award-winning cheeses with milk piped directly from the milk storage tanks in the dairy farm to the cheese factory on the premises. Fiscalini Farms is going to be sampling a selection of their delectable cheeses at participating Nugget Markets locations throughout the month.

Continue reading …
Special Diets
At Nugget Markets, we understand that shopping while accommodating a special dietary need can be challenging and even frustrating. In order to offer a helping hand when shopping for specific food categories and special diets, we have created the following shelf tags to help you find products more easily in our stores.
Local

Products grown or produced within 100 miles of our home offices in Woodland, California.

Organic

Products certified by the USDA as either "100% organic" or "organic," which means that 95% or more of ingredients are organic certified.

California-Grown

Products grown or produced outside the 100 mile radius of our local products, but still within the borders of our state of California.

Gluten Free

Products that contain no wheat gluten.*

Imported

Products produced outside the United States.

Fair Trade

Products in compliance with provisional, international Fair Trade guidelines.

Heart Healthy

Products certified by the American Heart Association's Heart Check Program which sets guidelines for saturated fat and cholesterol content.*

Low Sodium

Items that meet the FDA standard for low-sodium products, which is 140 milligrams or less of sodium per standard serving of food.*

Dairy Free

Products that contain no dairy.*

Sugar Free

Products that contain no sugar.*
Product Lists
Need a little more assistance? We also keep updated, printable product lists for each special diet category in every store.
Visit our complete special diets product listing page to download and print the lists for your store.
* These special diet indicators are not intended to be used as or to replace medical advice. Please remember to always read product labels, as ingredients and manufacturers may change.