Specialty Grocery
Nugget Markets is proud to offer you the lowest prices on all of your staple grocery needs, as well as a wide selection of hard-to-find specialty grocery items.
To make these specialty items easier to find, we integrate them into our regular grocery aisles. You'll find organic granola on the cereal aisle, gourmet pasta sauce next to the conventional varieties, and local organic milk in the dairy case.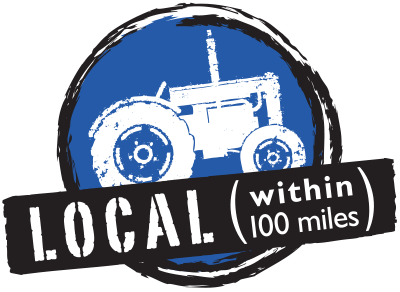 Local Love
May 16, 2015

Belfiore, a family-owned producer out of Berkeley CA, is a pioneer of producing fresh, traditional Italian mozzarella in America. Small, but mighty, Belfiore is pleasing palates with delicate, fresh and milky tasting organic mozzarella. We savor the Organic Fior di Latte 8 oz ball, as well as their Organic Fresh Pearls of mozzarella. For an instant hit of fresh, milky flavor, add Belfiore pearls to a pasta dish or salad. Grilling up a pizza? Top it with the Fior di Latte for a mozzarella good time!

Continue reading …
Haps on the End Caps …
May 20, 2015

Blue Hill Yogurt is a tasty and nutritious yogurt made with 100% grass-fed cow milk and naturally sweet vegetables. Known for being the first savory yogurt, Blue Hill yogurt is available in unique flavors such as beet, carrot, and butternut squash! With omega-3 fatty acids, anti-inflammatory properties, calcium and probiotics, Blue Hill yogurt provides a delicious yogurt with great nutritional value.

Continue reading …

May 19, 2015

At the Better Chip, simple ingredients and bold flavor are important. Utilizing farm-fresh ingredients, The Better Chip delivers chip varieties that are great for snacking and pairing with your favorite dip. Produced with red-ripened jalapeno peppers smoked over wood chips, The Better Chip's Chipotle and Sea Salt chip variety has a rich smoky flavor with warm lingering heat. The Better Chip has more delicious varieties in store, so stop by and give them a try!

Continue reading …

May 12, 2015

Follow your gut and check out Health-Aid Kombucha, a bubbly probiotic tea. Handcrafted in small batches, Health-Ade Kombucha contains only the freshest organic and raw ingredients and is made with seasonal, cold-pressed produce from local farmers. Enjoy kombucha any time of day, especially as a great start to your morning.

Continue reading …
Special Products
At Nugget Markets, we strive to bring you a wide variety of local and organic products, as well as items suitable for special dietary and lifestyle needs. To assist you while shopping for specific food categories, we have created a series of icons to help you identify these products on our store shelves, in our ads, and in our publications.
We also keep updated, printable product lists for each special diet category in every store.
Visit our lifestyle page to learn more and download lists of products in each category for your Nugget Markets location.
* These special diet indicators are not intended to be used as or to replace medical advice. Please remember to always read product labels, as ingredients and manufacturers may change.