Specialty Grocery
Nugget Markets is proud to offer you the lowest prices on all of your staple grocery needs, as well as a wide selection of hard-to-find specialty grocery items.
To make these specialty items easier to find, we integrate them into our regular grocery aisles. You'll find organic granola on the cereal aisle, gourmet pasta sauce next to the conventional varieties, and local organic milk in the dairy case.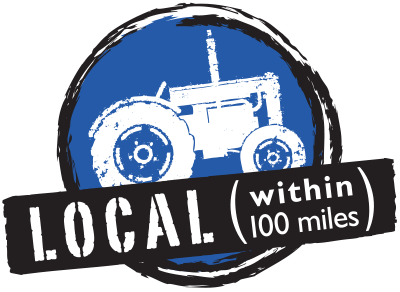 Local Love
October 1, 2014

Locally raised out of Sonora CA, Diestel turkeys are of the finest quality with that old-fashioned flavor for your holiday table.

Continue reading …
Haps on the End Caps …
November 5, 2014

When it comes to sodas, sometimes it's hard to feel the joy. But with Joia All Natural Sodas, you'll be jumping for joy after you taste Joia's soda flavors like blackberry/pomegranate/ginger, pineapple/coconut/nutmeg, lime/hibiscus/clove, and grapefruit/chamomile/cardamom. There's nothing artificial about these beverages, with no preservatives and zero caffeine.

Continue reading …

October 27, 2014

Blabbermouth chocolates combine creamy chocolaty sweetness with coffee aroma with a crunchy finish.

Continue reading …

October 27, 2014

Pumpkin seeds are packed with protein and they taste great, especially when you're snackin' on SuperSeedz! In flavors like Coco Joe, Sea Salt, Somewhat Spicy, and Tomato Italiano, these roasted, all-natural seeds are a great on-the-go-snack with no shells to slow you down.

Continue reading …
Special Products
At Nugget Markets, we strive to bring you a wide variety of local and organic products, as well as items suitable for special dietary and lifestyle needs. To assist you while shopping for specific food categories, we have created a series of icons to help you identify these products on our store shelves, in our ads, and in our publications.
We also keep updated, printable product lists for each special diet category in every store.
Visit our lifestyle page to learn more and download lists of products in each category for your Nugget Markets location.
* These special diet indicators are not intended to be used as or to replace medical advice. Please remember to always read product labels, as ingredients and manufacturers may change.