Specialty Grocery
Nugget Markets is proud to offer you the lowest prices on all of your staple grocery needs, as well as a wide selection of hard-to-find specialty grocery items.
To make these specialty items easier to find, we integrate them into our regular grocery aisles. You'll find organic granola on the cereal aisle, gourmet pasta sauce next to the conventional varieties, and local organic milk in the dairy case.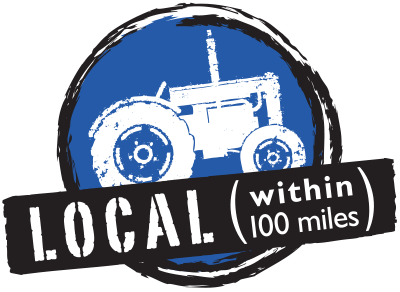 Local Love
Fresh To Market Ice Cream

July 19, 2015

No need to scream, we have 6 delicious varieties of Fresh To Market Ice Cream that will make celebrating #NationalIceCreamDay worth it! Can't decide which flavor? Make the ultimate ice cream cone using a scoop of each Fresh To Market flavor!

Continue reading …
Haps on the End Caps …
Govino Wine Glasses

September 2, 2015

Using glass stemware near the pool is usually a no-go, but isn't a chilled glass of white wine enjoyed poolside on a summer evening one of life's little luxuries? Enter Govino wine glasses, which are indeed not glass but instead an ultra-thin, flexible BPA-free polymer.

Continue reading …

Breakfast Options from our Frozen Section

August 27, 2015

Back to school time might mean slightly more hectic mornings, but it shouldn't mean skipping breakfast altogether in your rush to get out the door. Try some of our favorite quick-and-easy breakfast options from our frozen foods section to help keep your morning on track...

Continue reading …

Fluf Lunch Bags and Snack Packs

August 25, 2015

Instead of sending your little ones to school with their afternoon meal in a paper bag or plastic baggie, try reducing waste this year with reusable options from Fluf. They make big lunch bags and snack packs using 100 percent certified organic cotton, which is pre-shrunk and machine washable. These bags are wipeable, rinseable and have a tested food-safe lining — and they're also printed with low-impact, AZO-free dyes, meeting the highest safety standards.

Continue reading …
Special Products
At Nugget Markets, we strive to bring you a wide variety of local and organic products, as well as items suitable for special dietary and lifestyle needs. To assist you while shopping for specific food categories, we have created a series of icons to help you identify these products on our store shelves, in our ads, and in our publications.
Visit our lifestyle page to learn more.
* These special diet indicators are not intended to be used as or to replace medical advice. Please remember to always read product labels, as ingredients and manufacturers may change.