Produce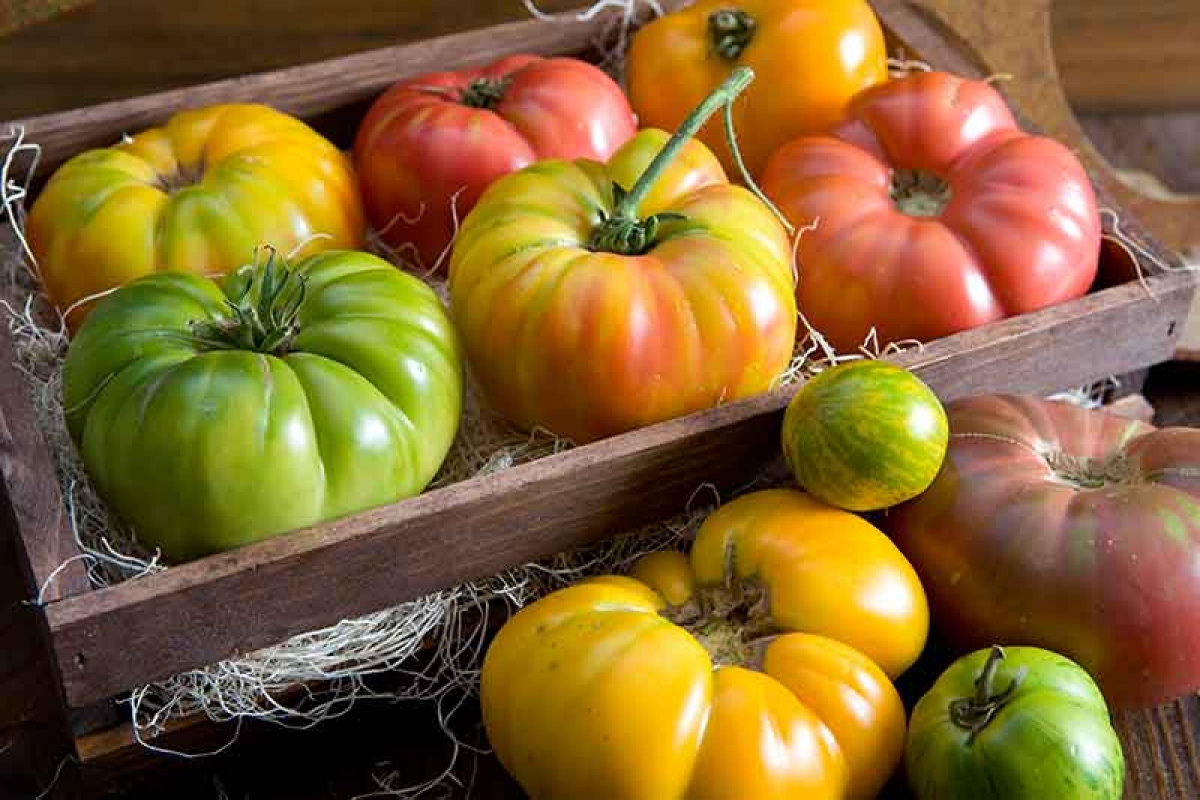 Heard It Through Grape Vine
Local Summer Squash

August 29, 2015

We might be well into late summer, but the bounty of the season just keeps on coming in Northern California. Now is the perfect time to check out the local summer squash available in our produce department: we have yellow crookneck, zucchini and eightball varieties on hand that are super-delicious this time of year.

Continue reading …

Full Belly Farms Heirloom and Cherry Tomatoes

August 14, 2015

Hot summer days, cooler air at night … the climate in the Capay Valley creates the perfect growing conditions for tomatoes, and now that we're well into late summer, we're reaping all the rewards. Our produce department is packed full of delicious gems from Full Belly Farms, from gorgeous heirloom tomato varieties, to crisp, juicy cherry tomatoes just waiting to jump into your salad bowl. Take home this great tomato tip we learned from our friends at Full Belly Farms: tomatoes don't like to get too cold, so don't stick them in the refrigerator unless they're getting over-ripe.

Continue reading …

Basil, Cilantro, Kale, Rainbow Mix and Gold Pea Shoots

July 18, 2015

These tiny seedlings are BIG on health-boosting nutrition. Compared to the mature versions of kale, basil, cilantro and other greens, micro greens boast anywhere from twice to five times the levels of phytonutrients, which are believed to ward off age-related ailments such as cancer and Alzheimer's disease, and they've also been shown to protect heart and eye health. Use micro greens in salads, stuff them into sandwiches and wraps, or use them to top tacos — then sit back and enjoy the huge health benefits!

Continue reading …
Seasonal Recipes
Sweet berries, spicy jalapeño and savory shallots unite to create a unique dip for your chip or salsa for your fish and poultry!

With chewy cracked wheat goodness, fresh veggies, and a bright citrusy dressing, this crisp and hearty vegan salad can be enjoyed with a bit of baguette or as a stuffing for pita pockets.

Light and refreshing – perfect for backyard shindigs, picnics and casual dinners throughout summertime when watermelons are at their peak of sweetness. This salad complements grilled fish, chicken, pork and even beef!