Newsroom resources for the news media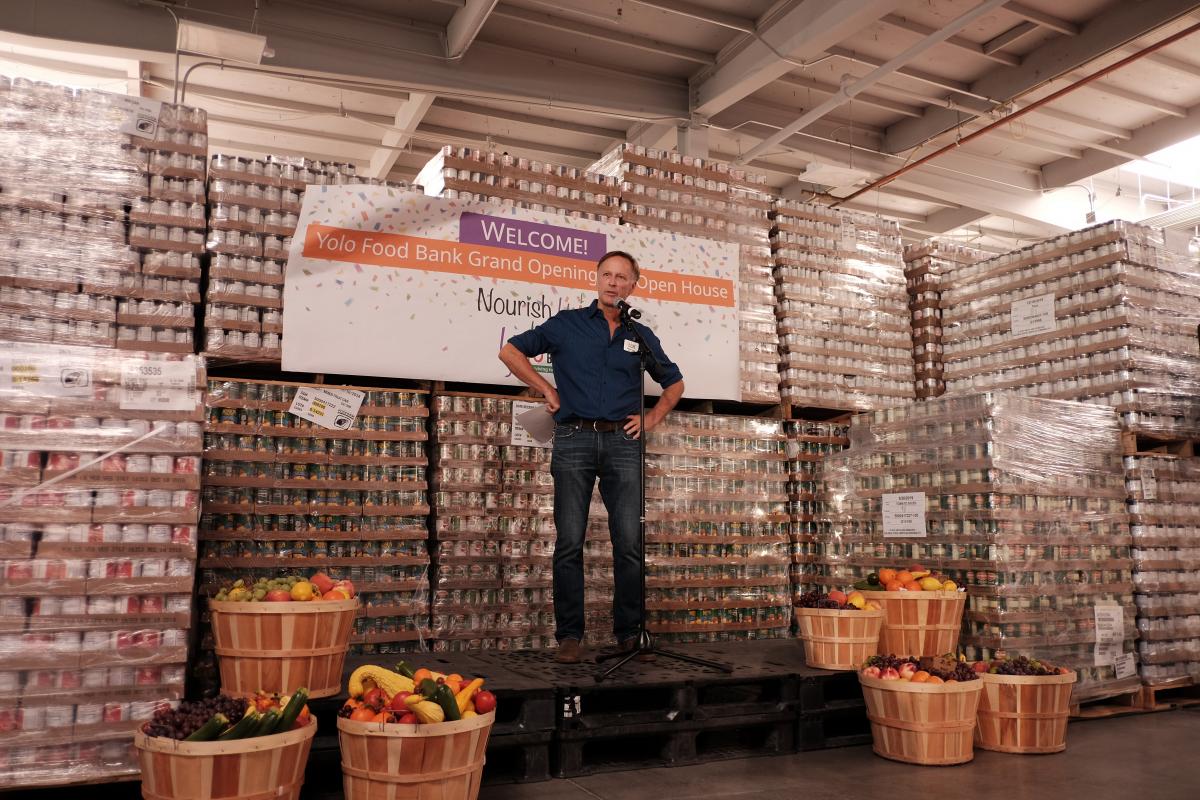 Press Release
Nugget Markets Partners with Yolo Food Bank for Grand Opening of New Facility
Woodland, CA (August 19, 2019) – Nugget Markets is proud to join Yolo Food Bank in celebrating the Grand Opening and Open House of their new, expanded facility in Woodland, California. As part of their ongoing support of the food bank, Nugget Markets is contributing $100,000 over three years to the End Hunger Yolo capital campaign which funded the new building. The Grand Opening is a free, family-friendly event that will take place Saturday, August 24, 2019 from 10 a.m.-1 p.m. at 233 Harter Avenue and will include tours, activities and a ribbon cutting.
"It's our honor to support Yolo Food Bank and the vital work they do in our community," said Kate Stille, Chief Impact Officer at Nugget Markets. "We share the same values of feeding our communities and serving those in need, and this new facility is a great investment in the future of food security in our area. Nugget Markets has been a long-time partner of Yolo Food Bank and we're happy to be part of their next chapter of growth."
Yolo Food Bank spent almost 20 years at their previous facility before moving down the road in March of this year. The new food bank is 300% larger with 400% more cool storage space. Currently, Yolo Food Bank collects, stores and distributes roughly 4 million pounds of food per year via direct distribution programs, such as "Eat Well Yolo" and "Kids Farmers Market," as well as to 70 local nonprofits, mainly serving working families. With the help of their new facility, the food bank hopes to provide 50% more food this fiscal year, for a total of six million pounds distributed.
"Yolo Food Bank is an essential part of the social safety net," said Joy Cohan, Director of Philanthropic Engagement at Yolo Food Bank. "We're a hub for food closets, senior meal delivery programs, college campuses and other nonprofits aligned to address food insecurity. Our work honors the investment in and fulfills the promise of what this building was constructed to do, and it makes partnerships like those with Nugget Markets so heartening and important in taking our work forward."
Nugget Markets' partnership with Yolo Food Bank extends back more than 25 years and has included food drives, volunteer support, food donations and financial contributions to help the food bank's mission of ending hunger and malnutrition in Yolo County. Nugget Markets associates are also helping prepare for the Grand Opening by restocking shelves in the warehouse and making decorative produce baskets for the stage.
Family owned and operated since 1926, Nugget Markets is a family of full-line grocery stores dedicated to creating an extraordinary grocery experience. The company is committed to supporting local causes and nonprofits with a special focus on health, wellness and nutrition education; elder care and support of those in need; education and youth; sustainability and agricultural preservation; and public safety (law enforcement and fire). Founded in Woodland, the Nugget Market, Inc. family of stores now includes 12 Nugget Markets in Northern California, Fork Lift by Nugget Markets in Cameron Park, Food 4 Less Woodland and Sonoma Market in Sonoma.
Press Contact
Nugget Market, Inc.
Media Relations

:

media@nuggetmarket.com