Newsroom resources for the news media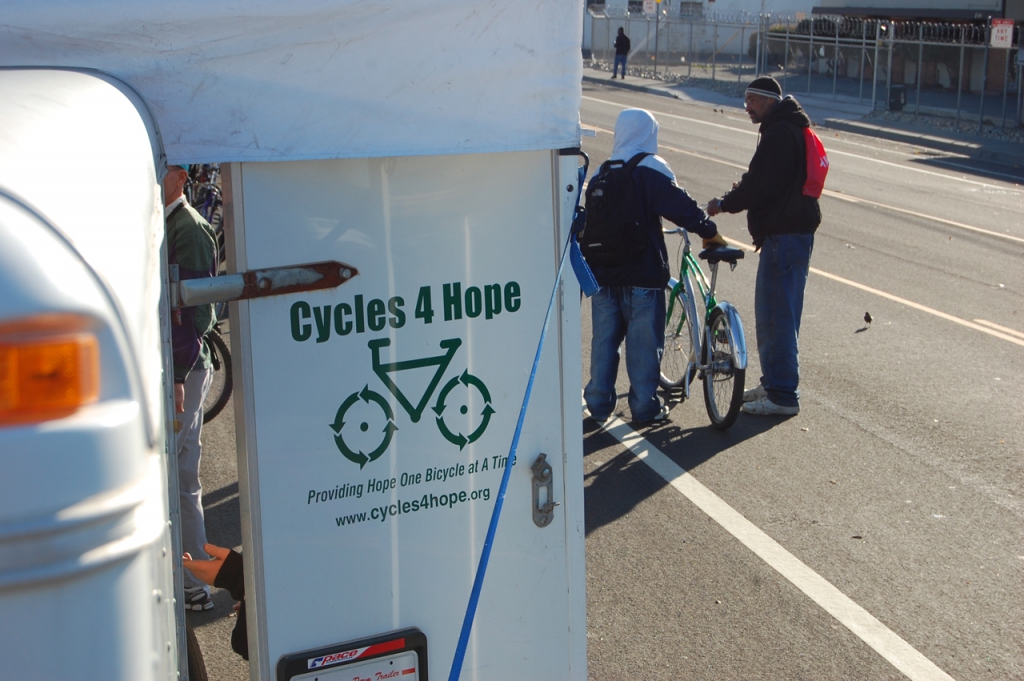 Press Release
Nugget Markets Roseville Hosts Bike Drive to Help the Homeless
Roseville CA - Nugget Market in Roseville and local non-profit outreach Cycles 4 Hope join with the community to gather bicycles and bike accessory donations on March 3, 9am to 3pm, at Roseville's Nugget Market parking lot at 771 Pleasant Grove Blvd. Cycles 4 Hope, based in Granite Bay CA, Cycles 4 Hope is a non-profit outreach organization dedicated to helping local homeless citizens by providing them with bicycles, which in turn becomes a vital, often life-changing means of transportation.
"I truly believe that something as simple as a bike can positively impact a life," says Shawn Holiday, founder of Cycles 4 Hope. "A bike can help someone get to a shelter for food, medical care, and a clean bed, and can also help someone find and sustain employment."
During the Bikes & Bagels Bike Drive, guests can make not only a tax-deductible donation of a new or used bike, but also bike-related items including helmets, bike trailers and accessories, backpacks, locks, lights, and even water bottles. Guests who donate will receive a free Nugget Markets bagel and a cup of coffee, while supplies last.
"Reaching out to our community is part of the Nugget culture," says Jonathan Giannini, store director of Nugget Market Roseville. "We're thrilled to join with Cycles 4 Hope and our generous guests to help the homeless."
The first Nugget Market opened its doors in Woodland in 1926, and Nugget Markets has been family owned and operated ever since, with nine stores throughout Northern California including Davis, Sacramento, El Dorado Hills, Elk Grove, Vacaville, Woodland, and Roseville.
For more information, visit http://www.nuggetmarket.com/events or www.cycles4hope.org.
Press Contact
Nugget Market, Inc.
Media Relations

:

media@nuggetmarket.com