Newsroom resources for the news media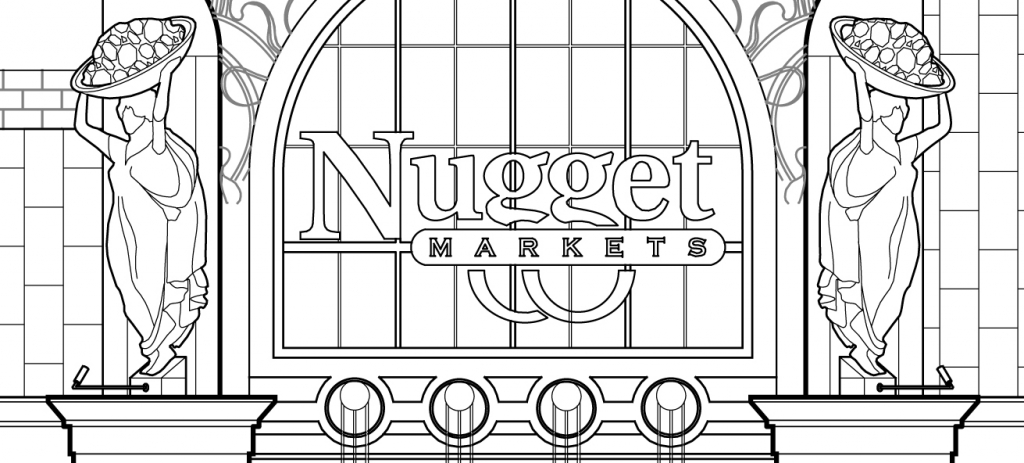 Press Release
Nugget Markets to Open New Store in Sacramento
Woodland CA - Nugget Markets, a Woodland-based, family-owned and operated grocery chain since 1926, will open its newest store on the northwest corner of Howe Ave. and Fair Oaks Blvd, previous home of the Hubacher Auto Center, in the fall of 2013. Partnering with CVS Pharmacy, Nugget's new 45,000-square foot market will offer conventional as well as local, organic, and specialty groceries. The new store will feature high-quality produce, meat, seafood, and prepared foods, all housed within a European-marketplace setting.
Modeled after the Davis store on East Covell Blvd, the new Nugget Market will also offer a mezzanine where guests can dine. Like the company's nine Northern California locations, the new store will feature an in-house bakery, Asian Kitchen, full deli, and chef-led kitchen with in-house Nugget chefs creating a variety of fresh foods every day. The Nugget deli will continue its tradition of offering high-quality Boar's Head products, made-to-order sandwiches, fresh salads of all kinds, and a grain, salad and soup bar. Nugget's vast selection of wines, beers and spirits can be found at the new location, along with the company's unique Healthy Living department.
"We found the perfect location in a great community for our newest Sacramento-area Nugget, and we're excited about partnering with CVS Pharmacy to serve our guests. We couldn't ask for a better fit," says Eric Stille, President and CEO of Nugget Markets, Inc.
Stille's grandfather and great-grandfather, Mack and Will Stille, opened the first Nugget in Woodland more than 85 years ago, and the company remains true to its local roots today with stores in Davis, Woodland, El Dorado Hills, Vacaville, Roseville, Elk Grove, West Sacramento, and Sacramento on Florin Road. Nugget Markets has been recognized on FORTUNE Magazine's "100 Best Companies to Work For" list for seven consecutive years, ranked #34 this year. The Arden Arcade Nugget Market is slated to open its doors in fall of 2013. For more information about Nugget Markets, visit http://www.nuggetmarket.com.
Press Contact
Nugget Market, Inc.
Media Relations

:

media@nuggetmarket.com