Newsroom resources for the news media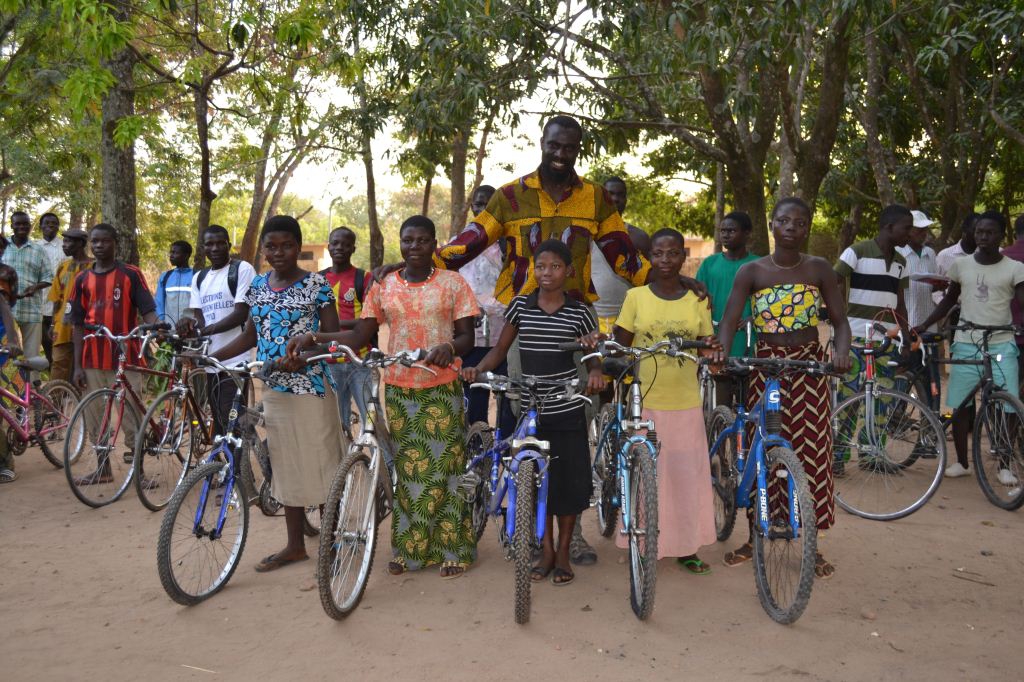 Press Release
Nugget Markets Hosts Bike Drive at Davis Covell Store
Nugget Markets hosts one-day bike drive partnering with fair-trade company Alaffia and its Bicycles for Education Program
Woodland CA - Nugget Markets at 1414 E. Covell Blvd. in Davis hosts a one-day parking lot bike drive on Saturday, April 28th, 9am to 2pm, to collect used adult-size bikes for secondary-school age students in Togo, West Africa. Nugget joins with fair-trade company Alaffia Sustainable Skin Care and Alaffia's Bicycles for Education Program, and the community is invited to make a tax-deductible bike donation. Donated used bikes are then refurbished, shipped to Togo and given to qualifying secondary-school age students, providing them with a vital means of transportation to and from school.
Many children in Togo walk 5 to 15 miles each way to attend the nearest school, and equipping qualifying students with a bike can dramatically impact their lives and education. Through the Bicycles for Education Program, Alaffia Sustainable Skin Care partners with businesses such as Nugget Markets and community groups to collect bikes for secondary-school age youth in Togo, empowering qualifying students to continue their education by providing bikes, helmets, and training sessions.
"This is the first time Nugget has joined with Alaffia for a bike drive," says Dave Welch, store director of Nugget Markets on Covell. "Our entire Nugget team is excited and ready for a day of community fun and partnership for a wonderful, global cause."
Guests who donate will receive a free cup of coffee and a Nugget cookie for their contribution, while supplies last. For more information on the Bicycles for Education Program, visit www.alaffia.com .
Press Contact
Nugget Market, Inc.
Media Relations

:

media@nuggetmarket.com