Newsroom resources for the news media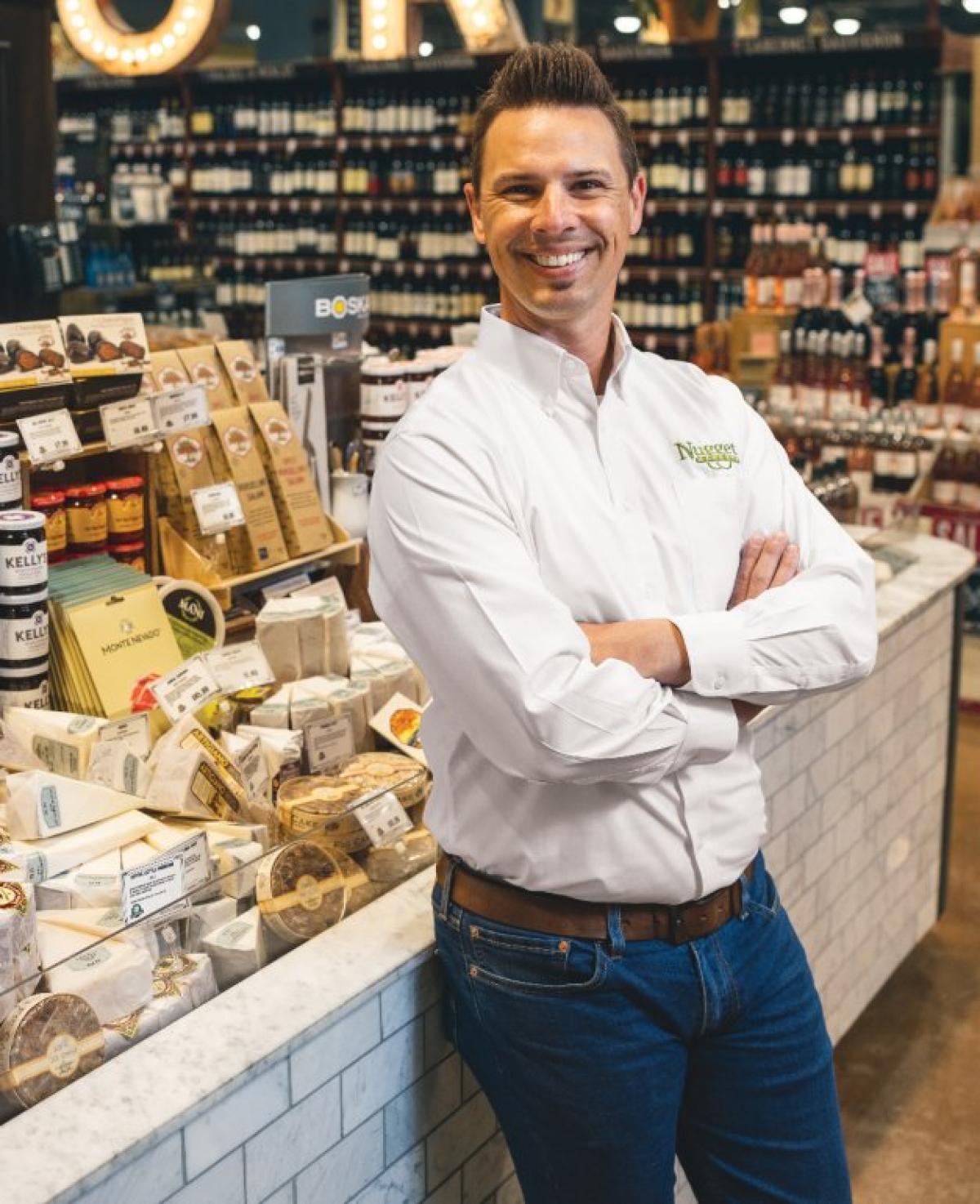 In The News
Ask the Expert: Jeremy Patin
Originally published in: Sactown Magazine
Specialty cheese isn't just for special occasions—just ask Jeremy Patin, Nugget Markets' Director of Specialty Cheese Operations. One of only 1,000 Certified Cheese Professionals in the world, Jeremy has been sharing his expertise at Nugget Markets for the last 13 years. Inspired by his passion for simple, rustic food and its power to bring people together, he uses his background in biology to share the art and science of artisan cheese with novice cheese lovers and connoisseurs alike.
Can you really find good cheese at a grocery store?
You can when it's Nugget Markets! Our cheese counters are a destination with specialty cheesemongers behind every counter ready to help you find your perfect cheese for a party, a pairing or just a Tuesday night. We offer more than 400 of the finest cheeses and would love to give you a sample and help you find your next favorite.
Do you have any favorite cheeses or pairings?
I have tons of favorites, but one that will never get old is simply fig jam and a 6-month aged Manchego. Close your eyes and you're transported across the Atlantic to a simple village in Spain where only the best and purest ingredients are used. Our cheesemongers all have their own favorites and are also happy to help with cheese and pairing suggestions.
Any tips for navigating the specialty cheese department?
Visit often and pick out a piece you can easily finish in a single sitting or two. Cheese isn't meant to store in your fridge for weeks. Enjoy before, after or as an entire meal and elevate an average weeknight to something memorable. The world of cheese can be intimidating, but if you're up for an adventure, it's the best culinary trip you can take!
Press Contact
Nugget Market, Inc.
Media Relations

:

media@nuggetmarket.com