Newsroom resources for the news media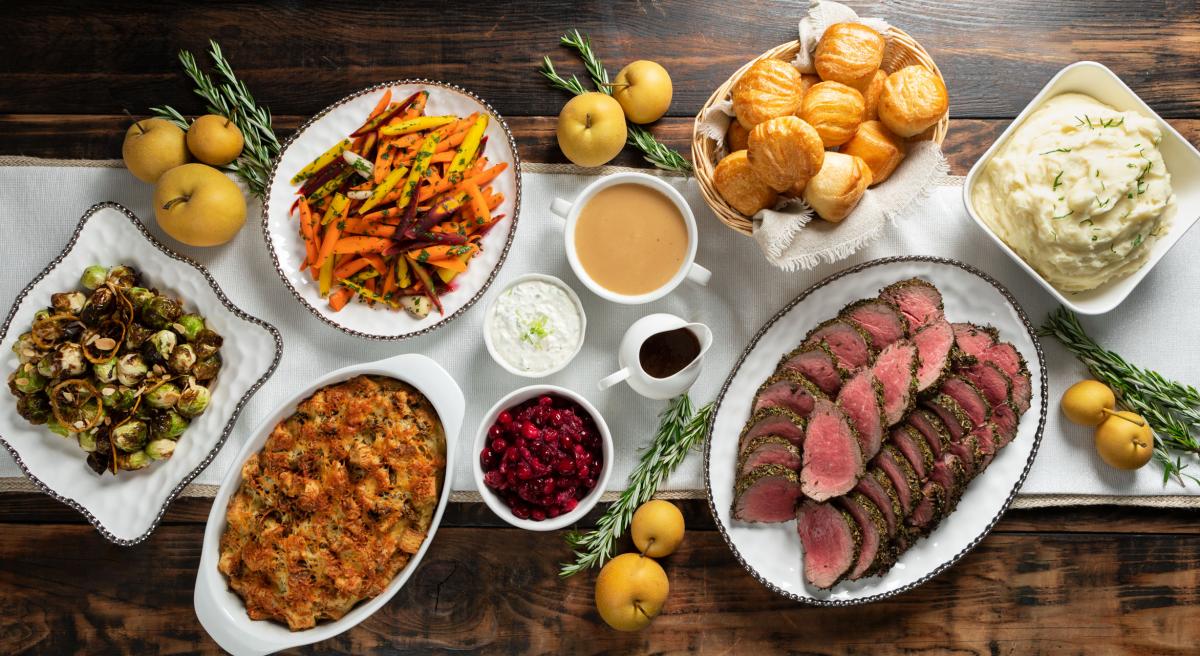 Press Release
Key Dates for Nugget Markets' Holiday Meal Orders
No need to spend hours in the kitchen prepping for the holidays this year—Nugget Markets' complete holiday meals can be ordered online in just a matter of minutes. New this year, guests can order and pay online before picking up their chef-prepared feast at their local Nugget Markets. All that's left is to heat, eat and enjoy.
Coupling carry-out convenience with fine dining quality, Nugget Markets' holiday meals are made to order by talented chefs with fresh, high-quality ingredients. From fully cooked entrées to sides made from scratch, these gourmet meals offer dinner by design without the mess or the stress.
"Every year, we have more and more people taking advantage of our chef-prepared holiday meal options," said Stazi Dulman, executive chef at Nugget Markets. "Quality is something you can hang your hat on here, and our guests know that. It's like having your own personal chef!"
Family owned and operated locally, Nugget Markets has been offering chef-prepared holiday meals since 2004 with new additions each year. This year, guests can choose from Contemporary, Traditional, Hanukkah and Vegan meals with customizable sizes, sides and a variety of à la carte options.
Nugget Markets will start accepting holiday meal orders on October 21, 2019 for Thanksgiving and Christmas, and on December 2, 2019 for Hanukkah. The last days to order will be November 22, 2019 for Thanksgiving, and December 19, 2019 for Christmas and Hanukkah.
Learn more and place your order at nuggetmarket.com/holiday.
Press Contact
Nugget Market, Inc.
Media Relations

:

media@nuggetmarket.com