Newsroom resources for the news media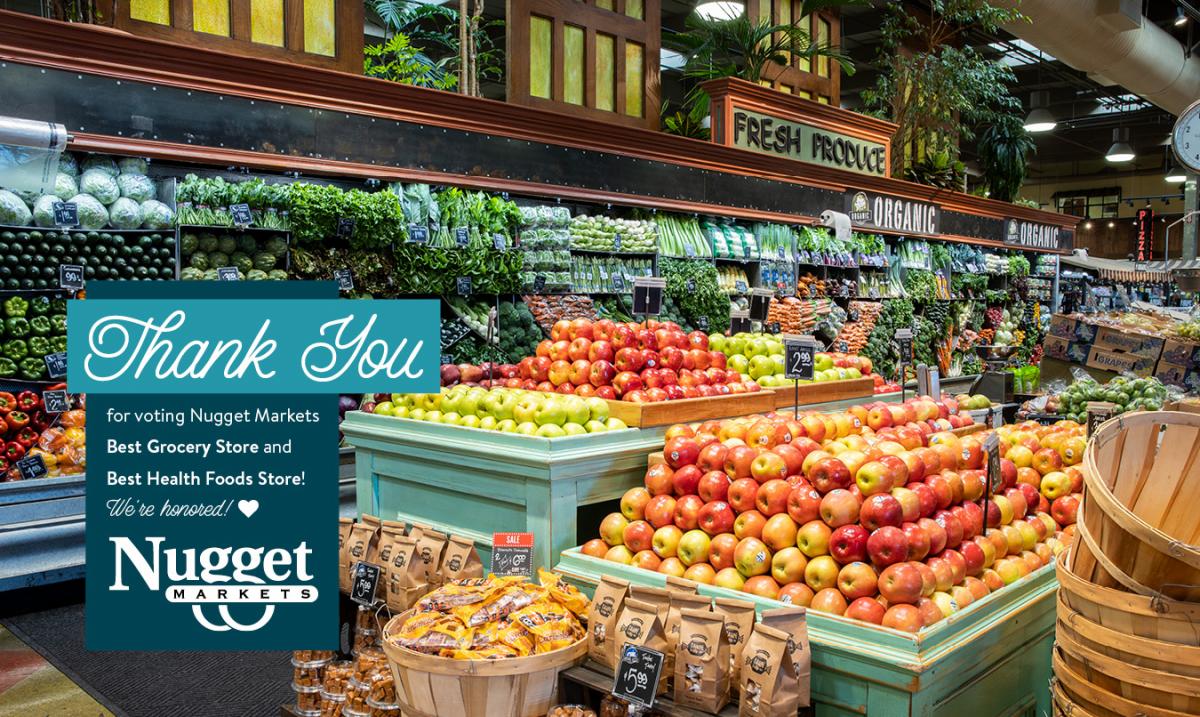 In The News
Best Grocery Store and Health Food Store: Nugget Markets
Originally published in: Village Life
Family owned and operated since 1926, Nugget Markets is a local family of grocery stores dedicated to taking care of its communities, guests and associates.
Step inside to find a wide variety of local and organic produce, premium meats and seafood, artisan cheeses, wines, beers and spirits, plus chef-prepared foods, a coffee and juice bar, healthy living essentials, fresh florals and more. Along with excellent quality, selection and service, Nugget Markets' talented chefs, bakers, baristas, cheese specialists, wine stewards and other amazing associates truly set them apart.
Drop by today and see what makes Nugget Markets an extraordinary grocery experience.
4500 Post St., El Dorado Hills
(916) 933-1433
nuggetmarket.com
Press Contact
Nugget Market, Inc.
Media Relations

:

media@nuggetmarket.com