Newsroom resources for the news media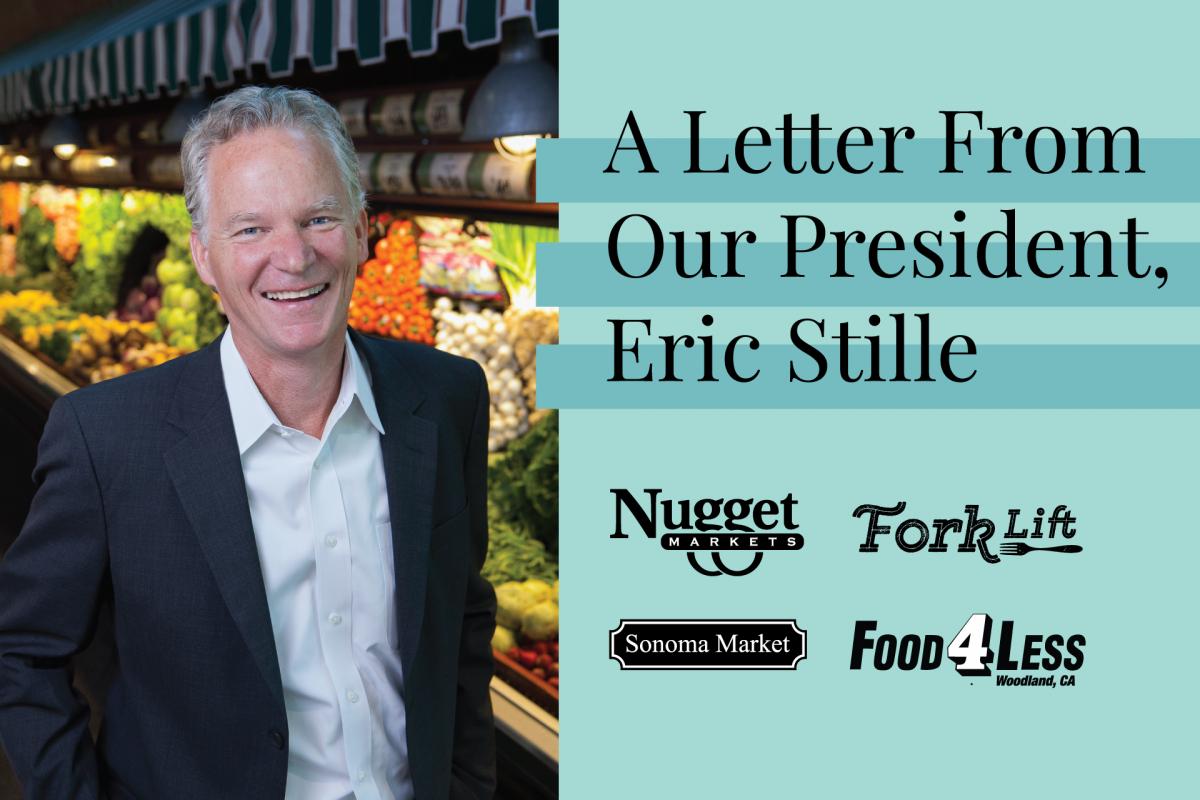 Media Alert
A Letter from Our President: How Nugget Markets is Safeguarding Health & Safety
Dear Nugget Markets Guests,
I hope this letter finds you and your family well. Here at Nugget Markets, our hearts go out to all those affected by the Coronavirus. I wanted to take a moment to share with you what steps we are taking to minimize exposure to the COVID-19 virus at our stores, because your health and safety is our priority.
We have placed maximum emphasis on sanitizing and disinfecting our stores by implementing a continuous cleaning regimen throughout the day. Our check-out areas and seating areas are disinfected every 30 minutes. Every two hours, all door handles, service counters and all "high-touch" areas in our stores are sanitized with medical-grade disinfectant. As always, our stores go through a rigorous deep cleaning every night.
In addition, all of our associates, both full and part-time, have paid sick leave and PTO (personal time off). Our Nugget Markets family is watching over one another and if anyone is feeling sick, they are given the direction to go home, rest up and get well. We greatly appreciate your trust and patronage, and we will not let you down during these trying times!
Take care and be safe,
Eric Stille
President/CEO
Nugget Market, Inc.
Press Contact
Nugget Market, Inc.
Media Relations

:

media@nuggetmarket.com