Newsroom resources for the news media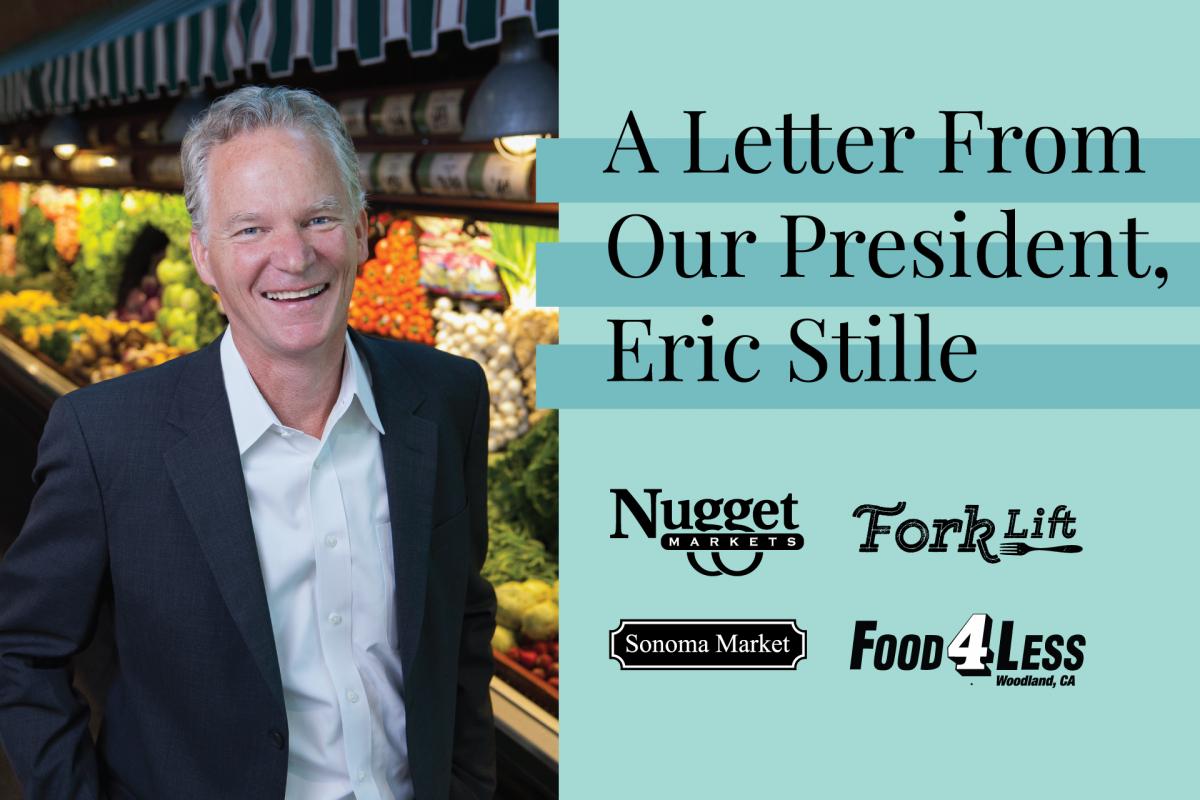 Media Alert
A Letter From Our President: We're Here for You, & We're Hiring!
Dear Nugget Markets Guests,
I would like to thank you for your patience and understanding during these trying times. I am so proud of our teams; they have truly been doing their best to serve you, from continuous intensive cleaning and sanitizing, to stocking shelves around the clock, preparing food and baked goods, and helping you in any way they can.
I also want to assure you that we will always be here for you. Even during "temporary lockdowns" or times of "shelter-in-place," we and others offering necessary services will be open to serve you! Please do not panic buy; we all need to work together and we will get through this. Let's remain calm and come together as a community and look out for one another, especially our elderly and health-challenged neighbors.
For those of you who find yourselves temporarily out of work, we have more good news: we're hiring! Who knows, you may even want to stay with us for the long term. If you would like to apply, visit nuggetmarket.com/careers/ to get started. Select the store location you would like and review the positions available. The number one quality we look for in an applicant is positive attitude and a desire to serve our guests. We will teach you the grocery business!
Truly, our hearts go out to all who have lost jobs over the virus and we would love to help some of you. Come see what it's like to work for a company that has been recognized by FORTUNE Magazine as one of the nation's "100 Best Companies to Work For" 15 years in a row.
To all our guests, associates and communities, we greatly appreciate your trust and patronage each and every day. We won't let you down!
Take care and be safe,
Eric Stille
President/CEO
Nugget Market, Inc.
Press Contact
Nugget Market, Inc.
Media Relations

:

media@nuggetmarket.com