Newsroom resources for the news media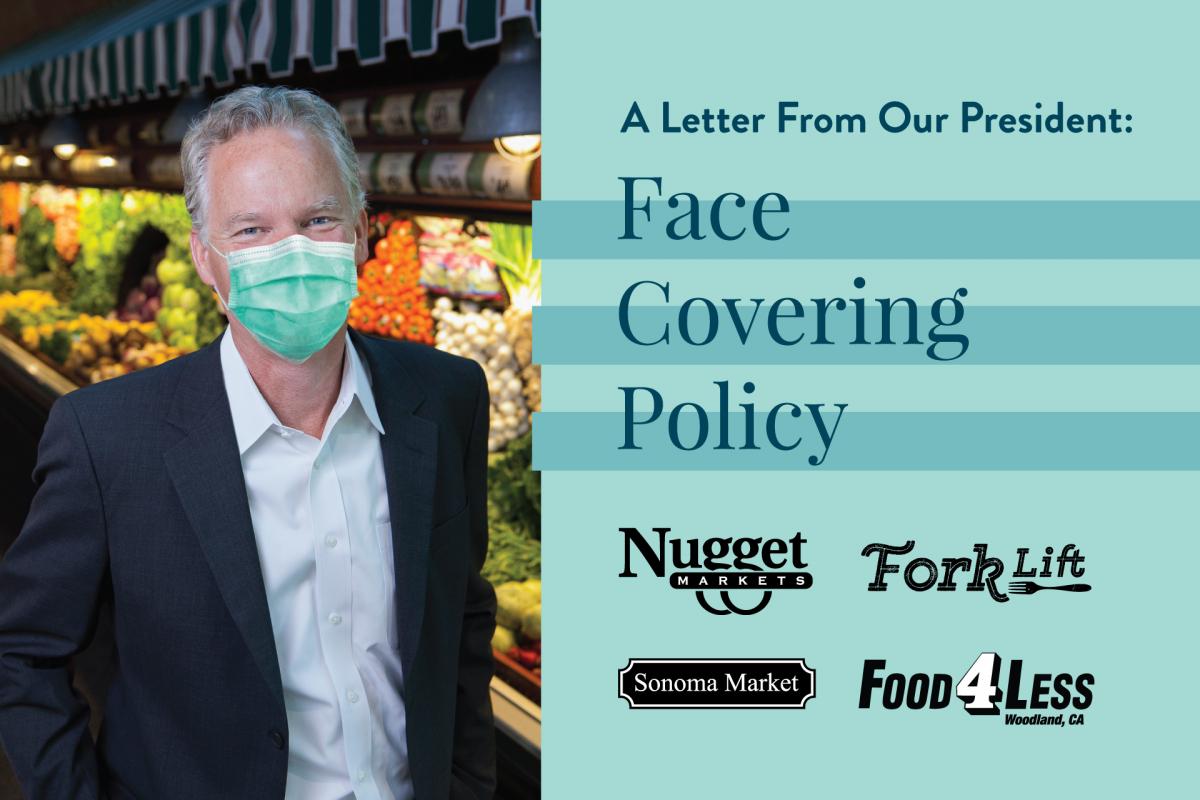 Media Alert
A Letter From Our President: Our Face Covering Policy
Dear Nugget Markets Guests,
We are in day three of our mandatory face covering requirement, and I would like to thank everyone for your understanding during these trying times. The vast majority of our guests were already wearing masks or face coverings, which is wonderful and I thank you for your consideration. It's true, we did upset a handful of guests, and for that, I do apologize for the inconvenience, but my top priority is to keep our associates and guests as safe as possible. The requirement to wear a face covering is not to protect the wearer, but to slow the spread of the virus. Together, we can protect each other.
Many cities and counties are already requiring the use of facial coverings to help protect the public, in case the wearer is infected and not yet displaying symptoms. Often those infected with COVID-19 are asymptomatic (COVID-19 carriers who exhibit no symptoms but are infectious) or presymptomatic (COVID-19 carriers who have yet to exhibit symptoms but are infectious). Since not everyone with COVID-19 knows they're sick, wearing a face covering helps make sure they aren't unknowingly infecting others. If worn by everyone outside the home doing essential activities, facial coverings can help slow the overall spread of the virus and keep our community safer. Please remember, facial coverings are not a substitute for social distancing! Social distancing, washing your hands frequently, eating healthy and exercising safely are the best practices to flatten the curve.
Once again, until further notice, we are requiring all of our associates and all of our guests to wear face coverings while in our stores. The face covering can be a mask, a scarf or a bandanna, as long as it covers your nose and mouth. We appreciate your understanding and thank you in advance for keeping our stores and each other safe.
To learn how to make your own face covering, watch this video from the Surgeon General.
Sincerely,
Eric Stille
President/CEO
Nugget Market, Inc.
Press Contact
Nugget Market, Inc.
Media Relations

:

media@nuggetmarket.com