Newsroom resources for the news media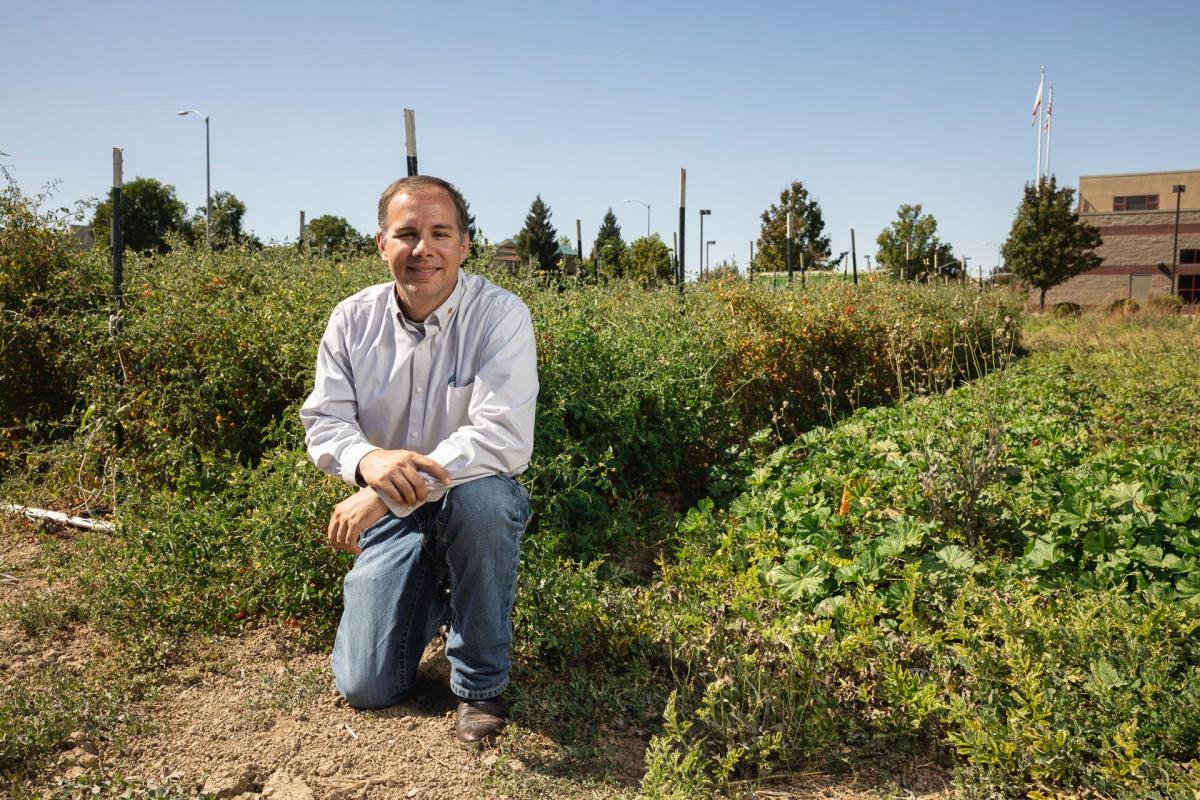 Press Release
Nugget Markets Partners with Center for Land-Based Learning to Offer Hyperlocal Produce
Davis, CA (August 6, 2020) – Shoppers looking for hyperlocal produce need only go as far as their local Nugget Markets thanks to an ongoing partnership with the Center for Land-Based Learning (CLBL). The family-owned grocery chain based in Yolo County renewed their sponsorship of CLBL's West Sacramento Urban Farm Program, which allows them to offer a variety of produce fresh from urban farmers at four Nugget Markets locations.
Nugget Markets stores in West Sacramento, Davis and Vacaville receive weekly deliveries of hyperlocal produce which they offer in their produce department. Some of the produce has also been used in Nugget Markets' kitchens for their chef-prepared dishes. This year, the company is hoping to offer this hyperlocal produce for an even longer season than before.
"The partnership with CLBL has been going strong the last few years," said Jose Torres, Director of Produce at Nugget Markets. "Last year, we purchased from CLBL graduates, Ben and Debbie of California Stars Farm, along with graduate, Glen Baldwin of Six O'Clock Farm, who all farm in West Sacramento and did an amazing job. Having these small growers is great for the stores and for our community."
The Lake Washington farm site Nugget Markets sponsors is just over 3.3 acres and home to three urban farm incubators: Bella Vida Farm, Wildgust Farm and California Stars Farm. Farming for more than six years, Ben Herston runs California Stars Farm and grows produce like winter squash and yams which Nugget Markets sources.
More than a decade strong, Nugget Markets and CLBL's partnership not only supports local agriculture and up-and-coming farmers, but also helps communities build a closer connection with their food. To further support these valuable causes, Nugget Markets also made a significant contribution to CLBL's Growing Our Future Campaign to help build their new headquarters in Woodland.
"Nugget Markets has been one of our long-time supporters," said Mary Kimball, Executive Director for the Center for Land-Based Learning, "and their continued belief in our beginning farmer program is a prime example to the food community that initiatives like ours and business can work together for the benefit everyone involved."
Family owned and operated since 1926, Nugget Markets is a full-line grocery store with roots in Yolo County. The family of stores provides high-quality perishables, organics and a variety of local options, chef-prepared foods, specialty grocery items and conventional goods in a European marketplace setting. The Nugget Market, Inc. family of stores includes 12 Nugget Markets in Northern California, Fork Lift by Nugget Markets in Cameron Park, Food 4 Less Woodland and Sonoma Market in Sonoma Valley.
Press Contact
Nugget Market, Inc.
Media Relations

:

media@nuggetmarket.com