Newsroom resources for the news media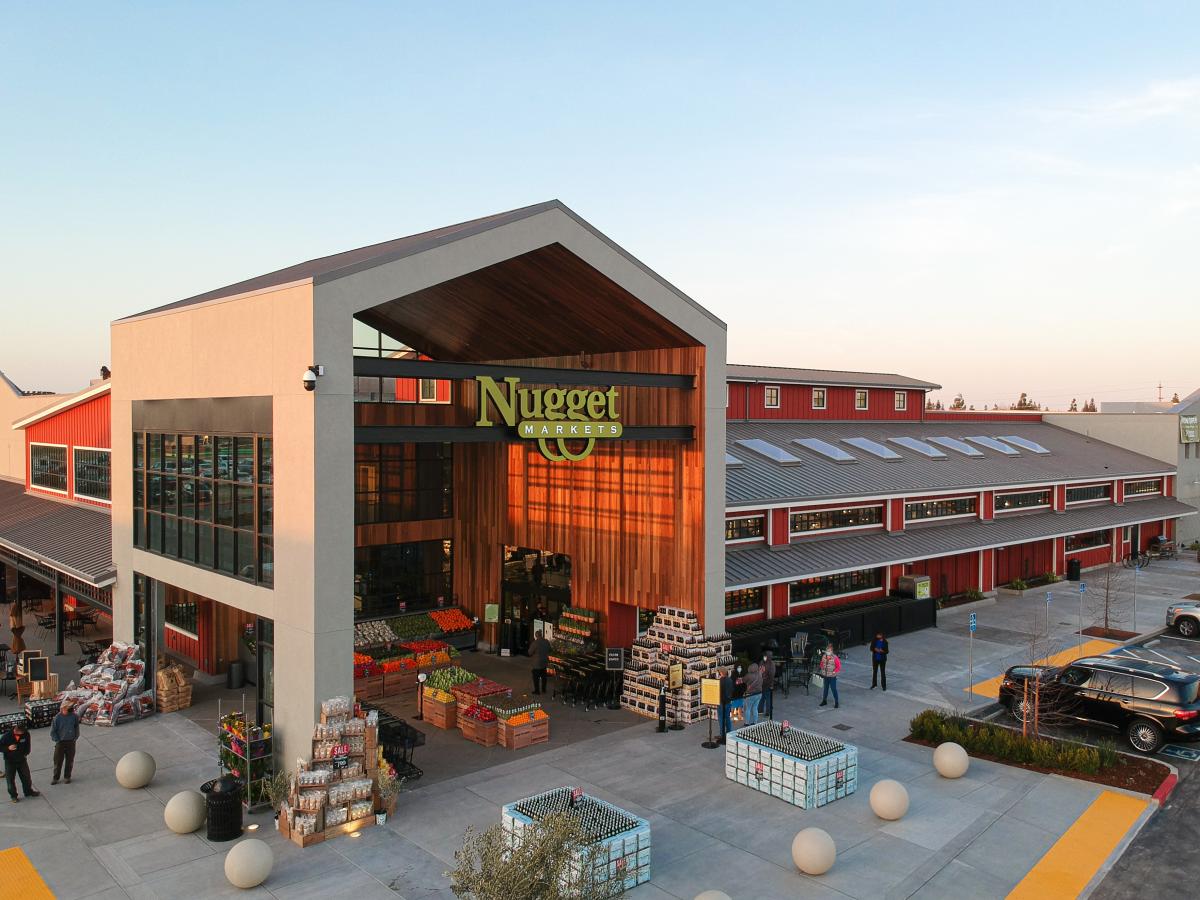 Press Release
New Nugget Markets Opening in West Roseville
Davis, CA (February 26, 2021) – In less than two weeks' time, a new Nugget Markets will be opening its doors in West Roseville. The new grocery store located at 1509 Blue Oaks Blvd. will be the family-owned grocer's sixteenth store in Northern California, and its second store in Roseville. The Grand Opening will kick off on March 4, 2021 with a series of exclusive deals and special giveaways for guests.
Leading the new store in West Roseville will be store director, Angel Nolasco, a Roseville resident and long-time associate of the local company. "I'm extremely honored to work again in my own community and serve my wonderful neighbors," he said. Originally from New York, Nolasco has been with Nugget Markets for nearly 30 years, most recently as store director at their West Sacramento location.
What makes up an extraordinary grocery experience? At Nugget Markets, it starts with providing world-class service and the highest quality food, which a visit to any of their departments will show. Their bakery, for instance, features scratch-made breads, authentic pastries and decadent desserts crafted with care by talented bakers. And just a few steps away, their coffee and juice bar offers an assortment of juices, smoothies and espresso drinks made to order.
In Nugget Markets' kitchen, guests can find a wide selection of chef-prepared offerings made from scratch in store by trained chef teams using only the highest quality ingredients. And if you want to make it yourself, drop by their meat department for the highest quality meats and seafood, along with ready-to-cook entrées and sausages made in-store daily by talented butchers who are happy to help with custom cuts, special orders and more.
In their specialty cheese department, passionate cheesemongers hand-cut and wrap an array of artisan cheeses with a special focus on local and American artisan cheesemakers. And for perfect pairings, simply visit their adult beverage department, where guests can explore a vast array of fine wines, beers and spirits with the help of professional wine stewards.
The newest Nugget Markets will feature familiar elements from other stores, along with unique attributes like tractor art installations and a coffee bar window for outdoor pick-up. The new store was also built from the ground up with sustainability in mind, using reclaimed materials in construction, utilizing clean energy from a state-of-the-art Bloom Energy Server and employing a hybrid water tower that uses fewer gallons of water while cooling the building.
Similar to the other stores in Nugget Markets' family, the new location will follow meticulous safety protocols and rigorous cleaning and sanitization practices to help protect their team, guests and community. Both associates and guests will be required to wear face coverings in the store, associates will have their temperatures taken before each shift, and dedicated senior shopping hours will take place every Tuesday and Thursday morning from opening until 8 a.m. for those who are 65 and older or have compromised immune systems.
Family owned and operated locally since 1926, Nugget Markets is a full-line grocery store that provides high-quality perishables, organics and a variety of local options, chef-prepared foods, specialty grocery items and conventional goods in a European marketplace setting. As a family-owned business, Nugget Markets is dedicated to taking care of its guests, associates and communities as a whole. The Nugget Market, Inc. family of stores will soon include 13 Nugget Markets in Northern California, Fork Lift by Nugget Markets in Cameron Park, Food 4 Less Woodland and Sonoma Market in Sonoma Valley.
Press Contact
Nugget Market, Inc.
Media Relations

:

media@nuggetmarket.com