Yeti Hopper Giveaway, Sponsored by California Pears
Summer into fall is the pear-fect season for a picnic because that's when you can find California-grown pears at your local Nugget Markets. Many Golden State growers are fourth and fifth generation farmers along the Sacramento River Delta and up north in Mendocino and Lake County, some with trees over 100 years old still producing fruit to this day! The cooling nighttime temperatures in the Delta's lowland levees along the river and orchard-lined hills of Mendocino are the perfect climate to make the perfect pear.
In the spririt of pears and picnics, we've partnered with California Pears to bring you a chance to win a Yeti Hopper 8 ($200 value)—we're giving away two (2)!
How to Enter:
Fill out the entry form for your chance to win.
Choose your home store. One entry per person—you cannot enter to win at multiple stores!
There will be two (2) winners. Drawing will be held on September 15, 2022. Winners will be notified by a Nugget Markets associate with contact information provided in entry form.
See Official Rules for details.
Want the inside scoop on more great giveaways? Check that little box when filling out the entry form to sign up for our Weekly Specials and Fresh to Market Newsletter filled with delicious deals, seasonal recipes and more!
The contest has ended

Sorry, we are no longer accepting entries.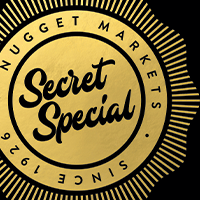 Get Notified
Sign up for our Fresh to Market newsletter to be notified when the next contest goes live!