Daily Dish
&

What we are doing for you!
Preview Article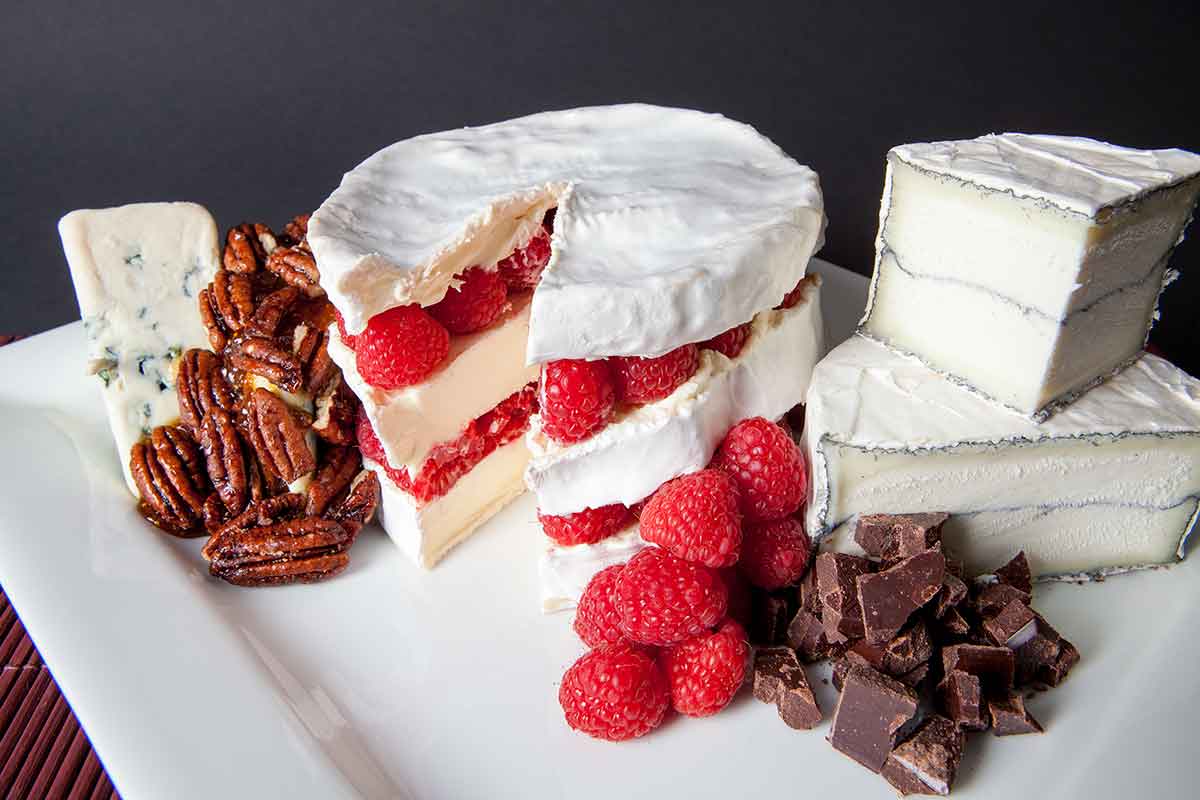 We've got three exceptional combos that make for a fun alternative to a traditional dessert. Check out Point Reyes Original Blue with fig spread and caramelized pecans, Brillat Savarin French Triple Creme with fresh raspberries, and Cypress Grove Humboldt Fog with dark chocolate!
Point Reyes Original Blue with Dalmatia Fig Spread and Caramelized Pecans
Spread fig jam on top of blue cheese and top with crumbled caramelized pecans (from our bulk department). Or pair with chocolate truffles and Folie a Deux Cabernet or fonseca bin 27 port.
Brillat Savarin French Triple Crème and Fresh Raspberries
Slice the triple crème wheel horizontally into three equal sections, making sure the cheese is cold in order to slice properly. Separate each layer, place fresh raspberries in between each layer, stack, and serve in wedges. Or drizzle with honey and pair with a sparkling wine like Domaine Carneros Vintage Brut.
Cypress Grove Humboldt Fog and Tazo 70% Stone Ground Dark Chocolate
An amazing combination. Simply crumble or roughly break chocolate into bite–sized pieces and serve along with the cheese. Try it with sliced strawberries or lemon curd. This bright, lemony, artisan cheese pairs well with Simi Sauvignon Blanc.