Daily Dish the Nugget Markets blog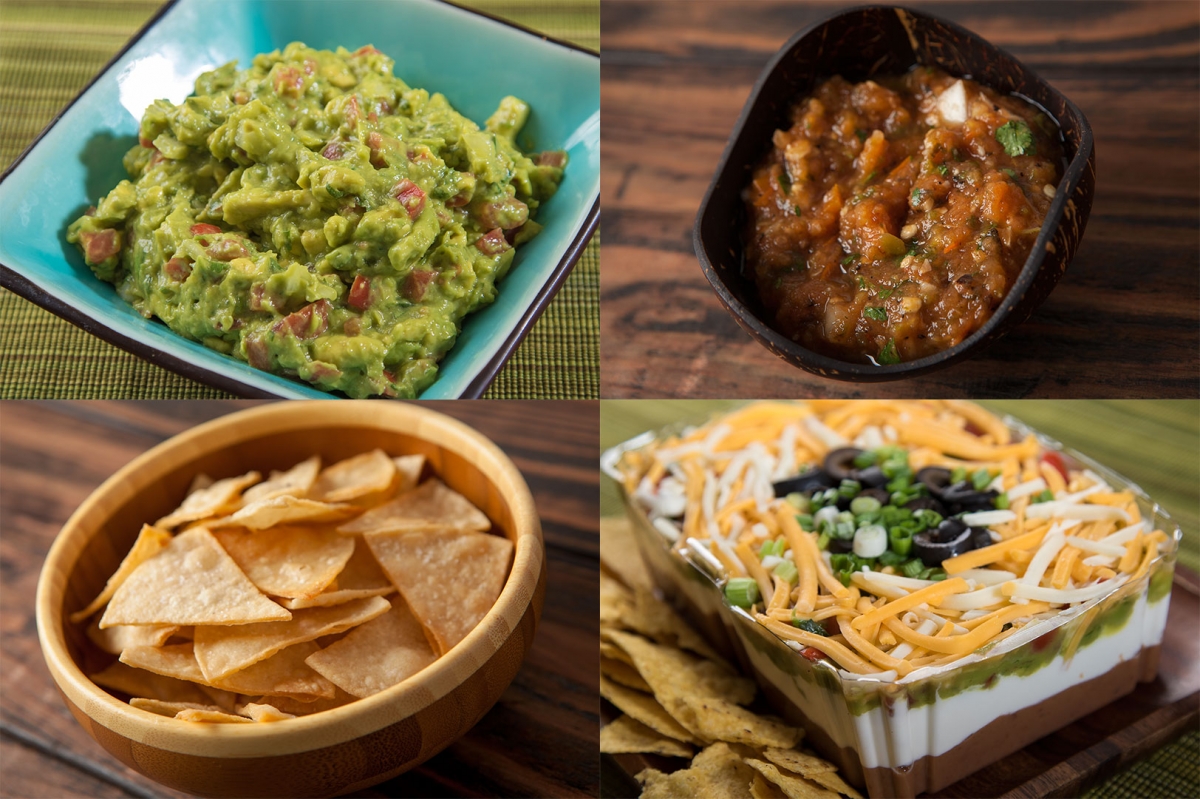 Finger foods are a favorite at any party, and especially when football is involved. Looking for some tasty ideas without all the work? We've got you covered! Grab fresh dips and chips from our deli for simply delicious Super Bowl snacking
Finger foods are a favorite at any party, and especially when football is involved. Looking for some tasty ideas without all the work? We've got you covered! Grab fresh dips and chips from our deli for simply delicious Super Bowl snacking.
Chef-Prepared Guacamole: Made with fresh, hand-cut avocados, tomatoes, onions, cilantro, jalapeños and lime juice, our house-made guacamole is rich in heart-healthy fats, vitamins and zesty flavor!
Pasilla Salsa: Made with Roma tomatoes, pasilla and jalapeño peppers, onion and cilantro, this delicious recipe is a popular choice for salsa lovers.
7-Layer Dip: This chef-prepared dip is one of our favorites! The perfect dip for any party, this classic is made with refried beans, sour cream, green onions, shredded cheese and olives, and topped with Nugget Markets' own house-made guacamole and pico de gallo.
Pair any or all of these fantastic dips with house-made tortilla chips for a great game day spread!