Daily Dish the Nugget Markets blog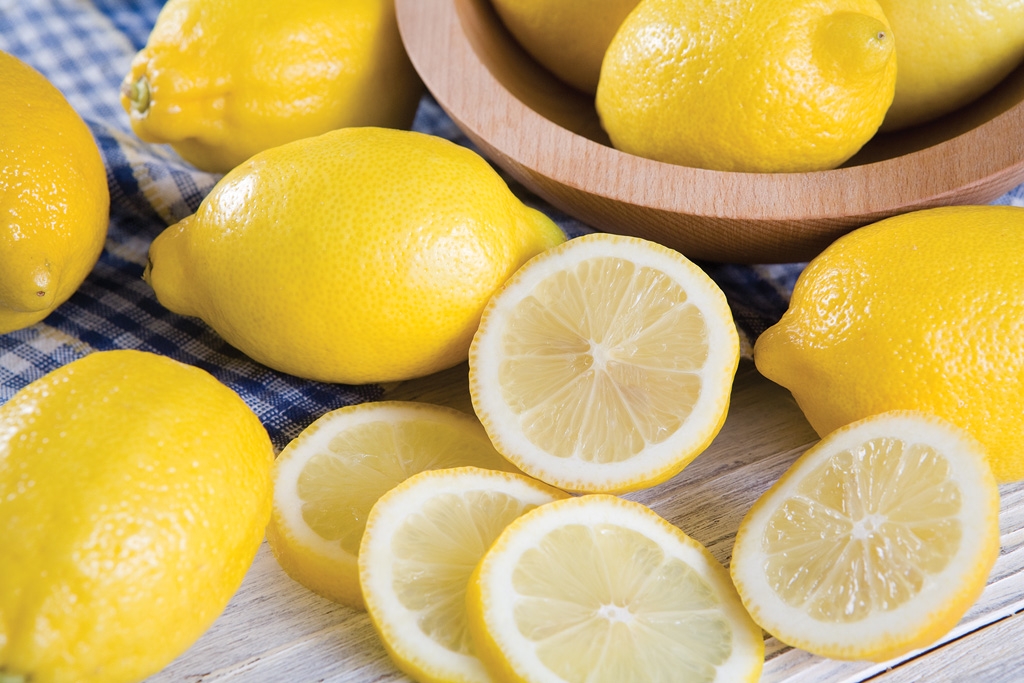 Winter's Sunshine Fruit—Lemons
Health Notes from Dr. Liz
Feels like a touch of summer is here when you liven up a dish with fresh lemon juice or zest. Behind lemon's tangy reputation is a wealth of health benefits, which just might have you enjoying a little "summer" all winter long.
Loaded with vitamin C for skin and immune system health, a whole lemon supplies about 80% of the Daily Value along with a good dose of potassium for healthy blood pressure.
Limonene (found mostly in the skin and fuzzy white top layer around lemon sections) is a potent flavonoid that helps ward off cancer and skin damage from UV light, lessening the signs of aging.
Lemon's high citric acid content along with pectin (a type of soluble fiber) may aid digestion.
Uses:
Put lemon's powers to work and add a whole (rinsed) lemon (skin and all) into a smoothie; use the juice of a lemon and zest mixed into hot water as a soothing healing drink; and add lemon juice/zest to your favorite drinks, salads, soups and even stews for healthy freshness.