Daily Dish
&

What we are doing for you!
Preview Article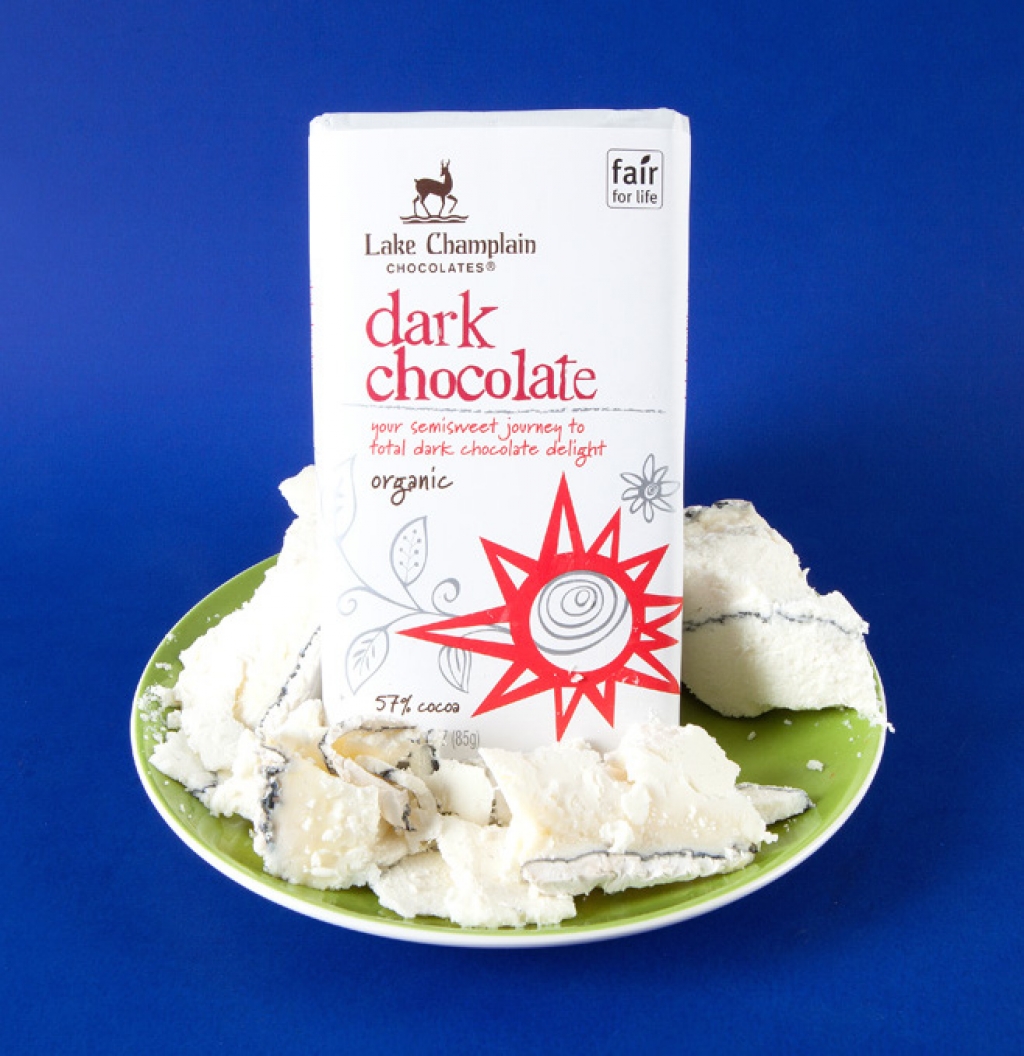 Combine chocolate and cheese for a truly memorable bite!
In a fog when it comes to interesting morsels to offer your holiday guests? May we suggest pairing Cypress Grove Humboldt Fog with Lake Champlain's organic 72% dark chocolate bar. Made in Eureka, CA., this American original cheese is creamy and bright, with a tangy lemony flavor. It's a bloomy rind goat cheese with a distinctive layer of ash running through the center, evoking the fog that rolls in over Humboldt County. When eaten with Lake Champlain 72% dark chocolate, with its its enchanting notes of baked brownie, roasted cocoa, and dried fruit, the combination is truly mesmerizing. You'll experience a contrast of textures: rich and creamy with hard chocolate, and flavors that evoke a sweet, salty cheesecake.