Daily Dish
&

What we are doing for you!
Preview Article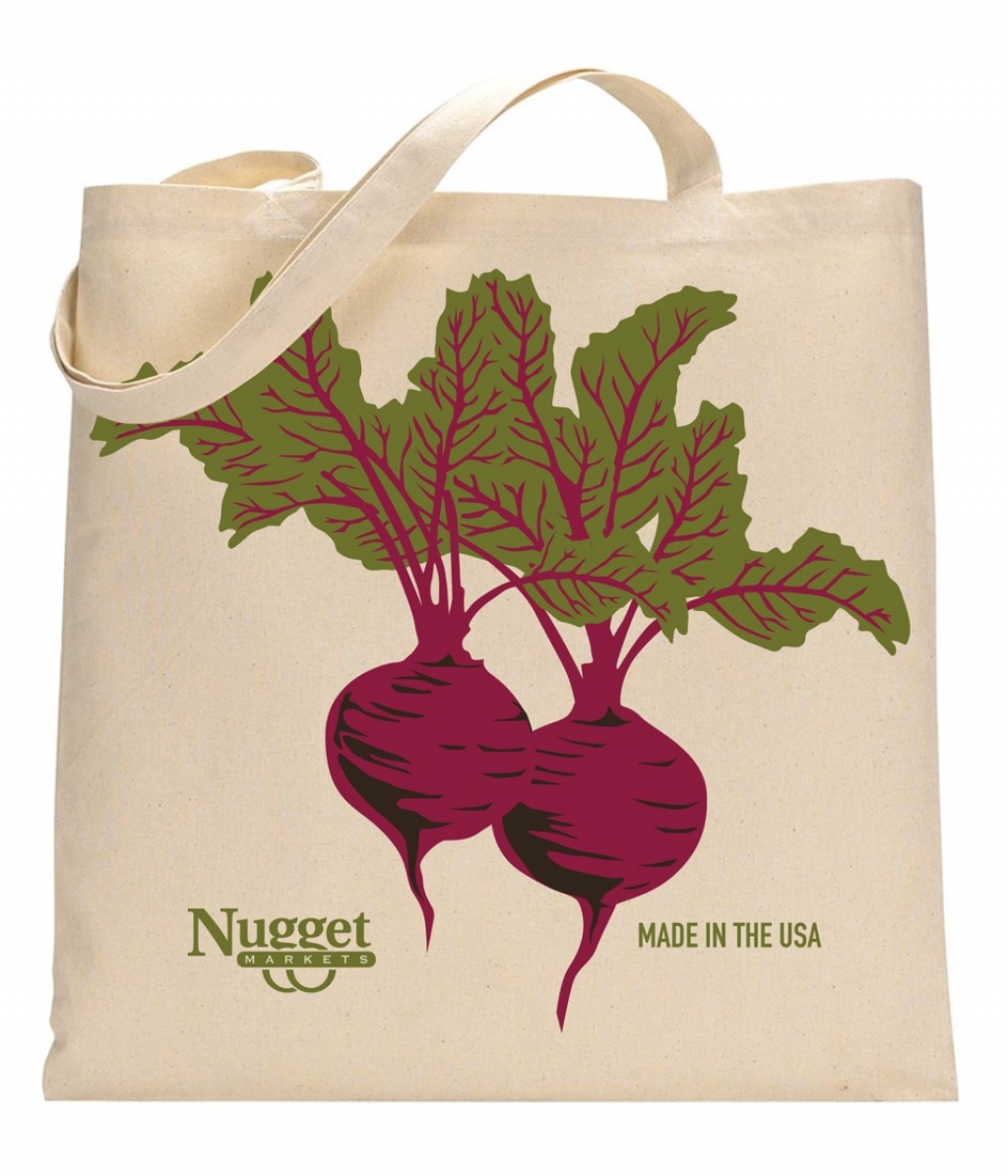 From Mason jars, to containers, to cloth bags, repurposing items keeps Mother Earth in a good mood! We've got our reuseable bags for purchase as we do our part to keep mom happy.
As the talk about single-use plastic bags swirls around our local and state government, if you are like me, you have taken an inventory of the single-use items that "somehow" make their way into our homes. I remember growing up and it being completely normal to reuse a yogurt or cottage cheese container multiple times before recycling it. We would proudly pack our homemade sandwiches in lunch pails adorned with our favorite super hero. We would keep our cloth bags in the trunk of the car and never think of paper or plastic. Fresh pressed juice would be served in mason jars that I still use to this day. I want my kids to grow up understanding that the world is not a single-use planet and that our resources are not limitless. Nugget Markets can help! Purchase our reusable bag, and let's do our part to reduce, reuse and repurpose!