Daily Dish the Nugget Markets blog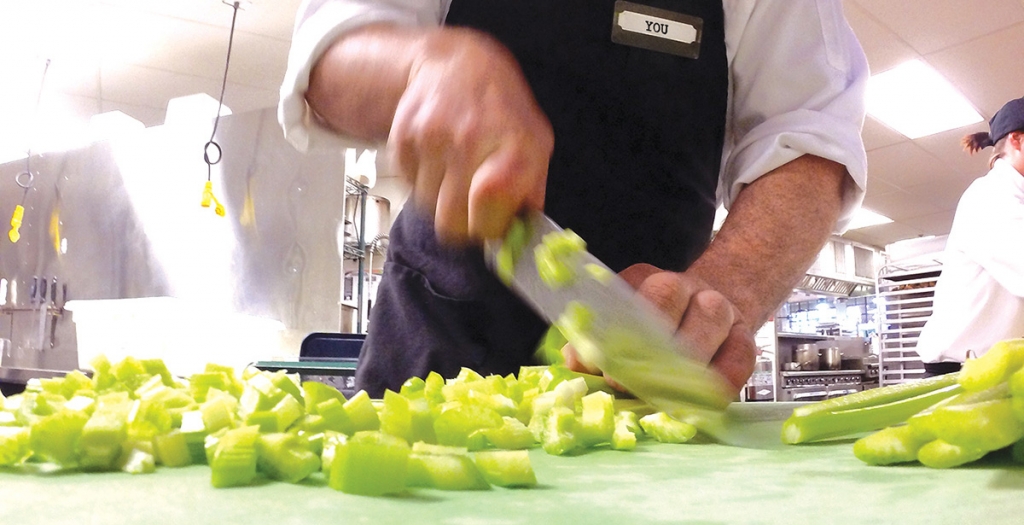 Holiday Cooking Made Easy
When planning your holiday feast, looking at the menu and all the preparation involved can be downright daunting. Luckily, there are a few simple ways you can make your life easier while preparing your feast and avert potential kitchen disaster. Take these tips from our pro kitchen associates to make your holiday prep a little easier.
Plan ahead: When making your menu, consider what your kitchen can handle as well as the number of guests you're expecting. If your kitchen won't accommodate a lot of cooking, host a potluck and have guests bring side dishes while you handle the main course.
Test it out: Give a new dish a few tries before the holidays to work out any kinks and see if it's something you want to prepare for your holiday guests.
Take inventory: Along with meal ingredients, make sure you have the proper tools and dishes to accomplish your menu. Look at cooking utensils, pots and pans, serving dishes and serving utensils.
Stay organized: Write a prep list with every item on your menu along with the steps it takes to prepare it, oven temperature and cooking time. This will give you a clear picture of how long your feast will take to prepare and show you if any items can share oven space.
Stuff on the side: Instead of stuffing your bird, loosely place aromatics like onion, lemon, bay leaf, thyme and garlic in the cavity of your turkey. Traditional stuffing takes longer to cook properly and will dry out your turkey. Give your side stuffing extra flavor with a simple stock made from roasting the turkey its aromatics.
Close the door: No matter how tempting it is to peek, leave your oven closed! The more you open the oven door while your turkey is cooking, the drier it will become. Instead of basting, simply rub the skin of the turkey with oil or melted butter or place a few tablespoons of butter under the skin on the breast to baste the breast as it cooks.
Let it Rest: Pull your turkey out of the oven at 155°F (temperature taken in the thigh not touching the bone) and loosely cover it with foil, allowing it to rest for a minimum of 20 minutes. It will continue cooking to the safe temperature of 165°F while retaining as much moisture as possible.
Serve Hot Food HOT: To help get everything to the table hot, put items in serving dishes as close to mealtime as possible. You can also preheat the serving dishes for hot food and finish items that hold heat longer (like potatoes, casseroles and items with sauces) first, and finish those that will lose heat quickly (like green beans and Brussels sprouts) right before your guests are seated.
Clean as you go: There will be plenty of dirty dishes to deal with after your meal without having to dig through all the pots and pans you used to prepare everything.
Happy cooking!