Daily Dish the Nugget Markets blog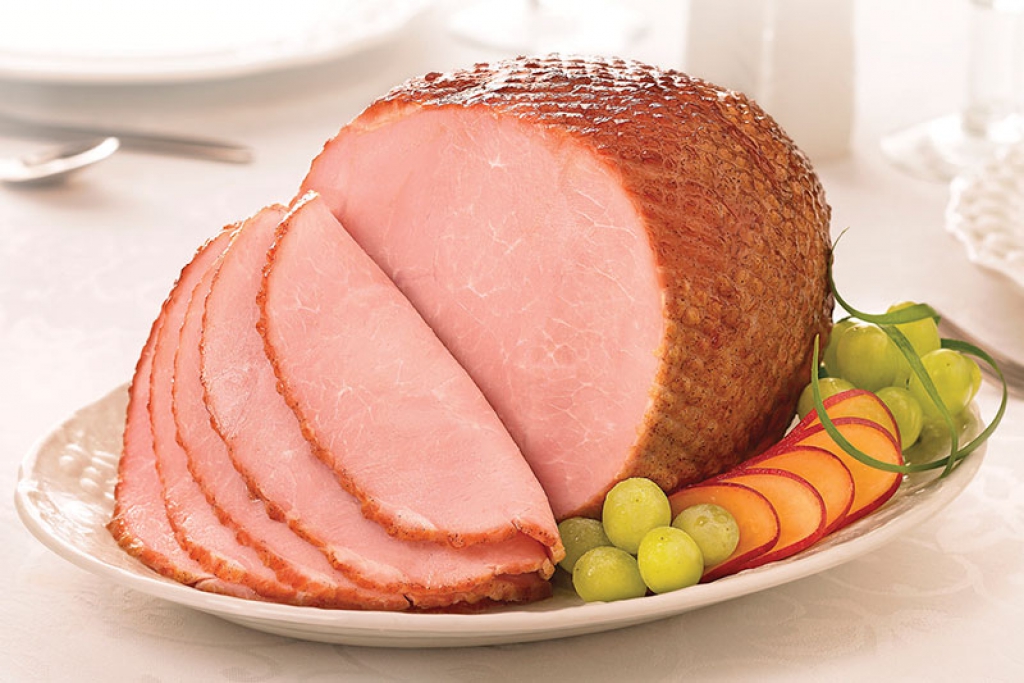 Boar's Head Sweet Slice Boneless Ham
Cooking Instructions
Follow our simple instructions for a perfectly cooked Boar's Head Sweet Slice Boneless Ham!
Notice: The consumption of raw or undercooked meat may increase your risk of food-borne illness.
Preheat oven to 325° F.
Remove ham from packaging and lightly score in diamond pattern with a sharp knife.
Place ham in a shallow roasting pan and add 1 cup of water to pan.
Tent ham with aluminum foil, sealing edges tightly to the pan.
Bake at 325°F for 15-20 minutes per pounduntil a thermometer inserted into the center of the ham reads 140º F.
Remove the ham from the oven and let rest for approximately 15 minutes.