Daily Dish the Nugget Markets blog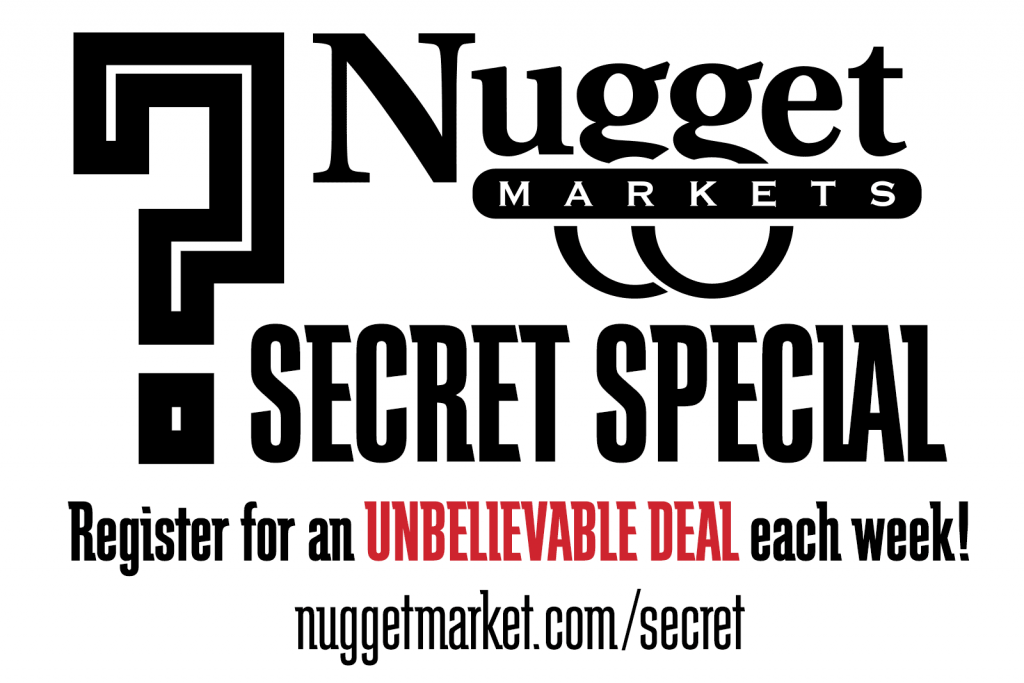 Nugget Market Secret Savings
A coupon in your email every week.
Sign up to receive our weekly ad in your email and you'll receive our SECRET SPECIAL coupon to scan at the register for an UNBELIEVABLE DEAL each week! Don't miss out! Make sure you're in on the secret by grabbing a SECRET SPECIAL coupon for yourself.
The only way to know about these secret savings deals is through our weekly ad email.
To sign up, simply go to our Secret Special Signup page and sign up to receive our weekly ad. Every Wednesday morning you will receive our ad in your email that includes a coupon with a barcode that can be scanned at the register right from your smart phone—or simply print it out and bring it in.