Daily Dish the Nugget Markets blog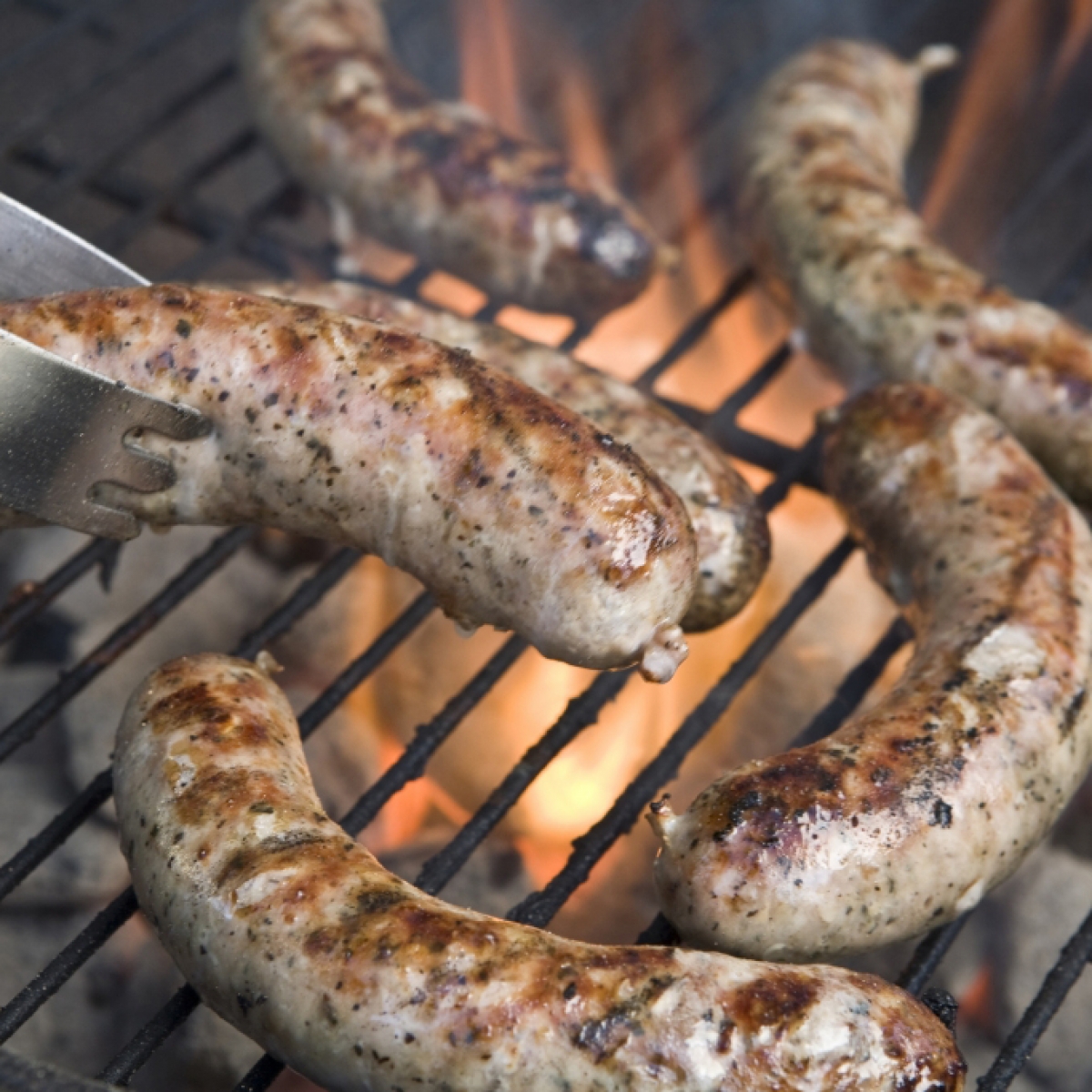 Sausage and beer are practically BFFs, and our beer gurus, Don and Mike, have put together five masterful match-ups. All of our Fresh to Market sausage is handmade on site, just like the butcher shops of the good ol' days. We use all-natural seasonings free of nitrates, nitrites, phosphates and MSG and we always use natural pork and chicken.
Teriyaki Pineapple Sausage & Mad River Brewing Double IPA: The fresh hop flavors in this typical West Coast style double IPA provide just the right amount of bitterness to perfectly complement the sweetness of our Teriyaki Pineapple sausage.
Beer & Bratwurst Sausage & Weihenstephaner Hefe Weissbier: This classic combo is a pairing Germany perfected, and we like to call, "Wunderbar!" The beer begins with subtle flavors of orange and banana bread with a touch of lemon and finishes with a little clove, pepper and a touch of creaminess.
Mild Italian Sausage & Ommegang Three Philosophers: This Belgium-style quad has a rich malt backbone to the beer, along with a hint for cheery fruit (from the addition of a little Kriek Lambic added to the beer) that enhances the zesty nature of fennel and spice in the sausage.
Burgundy & Pepper Sausage & Track 7 Daylight Amber: We are proud to partner with local brewery, Track 7 out of Sacramento. Their amber brew offers the bitterness of an IPA upfront, but it's the roasted malt body that finds a perfect balance of the fruit from the burgundy and pepper that make this pairing complete.
Kansas City BBQ Sausage & Deschutes Fresh Squeezed IPA: The citrus and tropical fruit notes provided by the hops in this beer are a beautiful match with the savory tomato flavors and touch of spice this classic barbecue-inspired sausage has to offer.