Daily Dish the Nugget Markets blog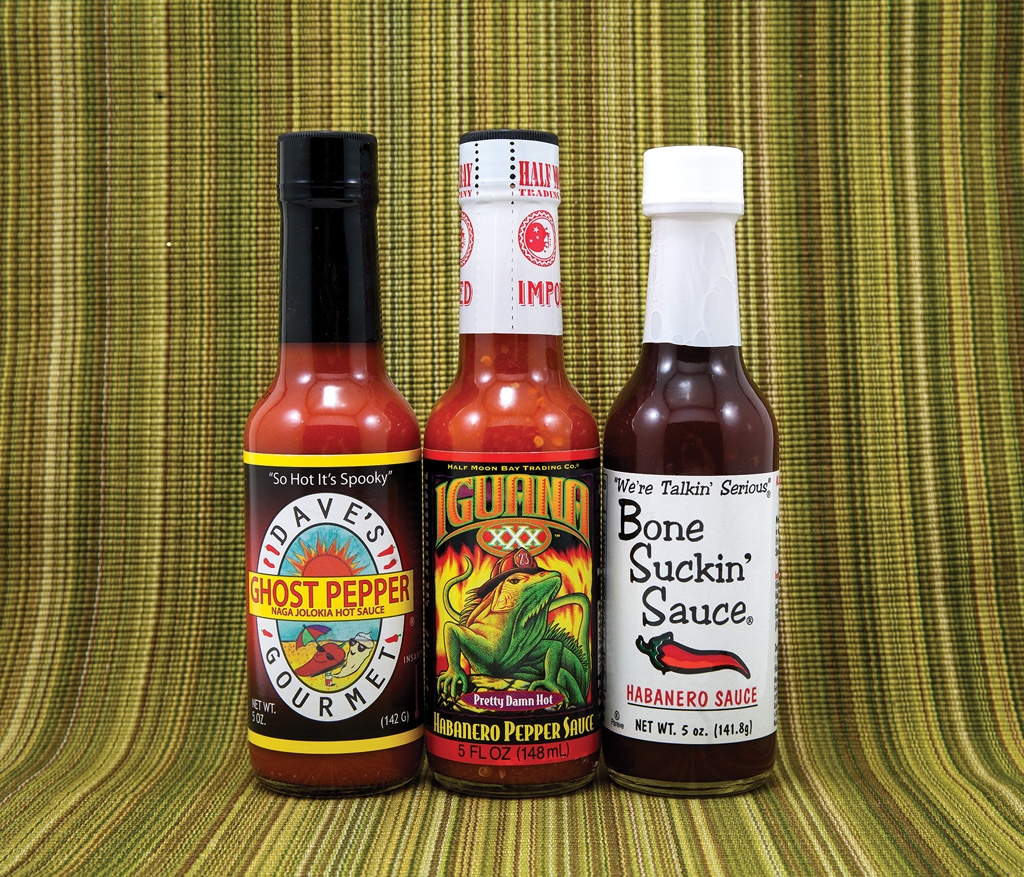 Dave's Ghost Pepper Hot Sauce
Looking to treat (or maybe trick) your friends this Halloween? Double–dog–dare them to try Dave's Ghost Pepper Hot Sauce. This hot sauce is made with the ghost pepper (also known as a Bhot Jolokia pepper), which was registered for a period of time, starting in 2007, in the Guinness Book of World Records as the world's hottest chili pepper. While this sauce is distinctively sweet and fruity, it definitely packs a punch and leaves heat lovers craving more!
Iguana XXX Habanero Pepper Sauce
Half Moon Bay Trading Co. makes all–natural gourmet sauces that blend the finest fruits, vegetables and spices from Central America. Our favorite is their Iguana XXX Habanero Pepper Sauce. It brings the heat—you know, that delayed habanero burn—but isn't too spicy, and it's actually very manageable! Its base consists of habanero, carrot, onion, garlic, and tomato and lime juices.
Bone Suckin' Habanero Sauce
This breathtaking hot sauce was formerly dubbed "Hiccuppin' Hot Sauce" for its heat profile. A blend of habanero pepper powder and a traditional barbecue sauce became Bone Suckin' Hot Sauce. This sauce has the perfect balance of flavor and heat—and it's gluten free. • JOSH DWINELL (Specialty Grocery)