Daily Dish
&

What we are doing for you!
Preview Article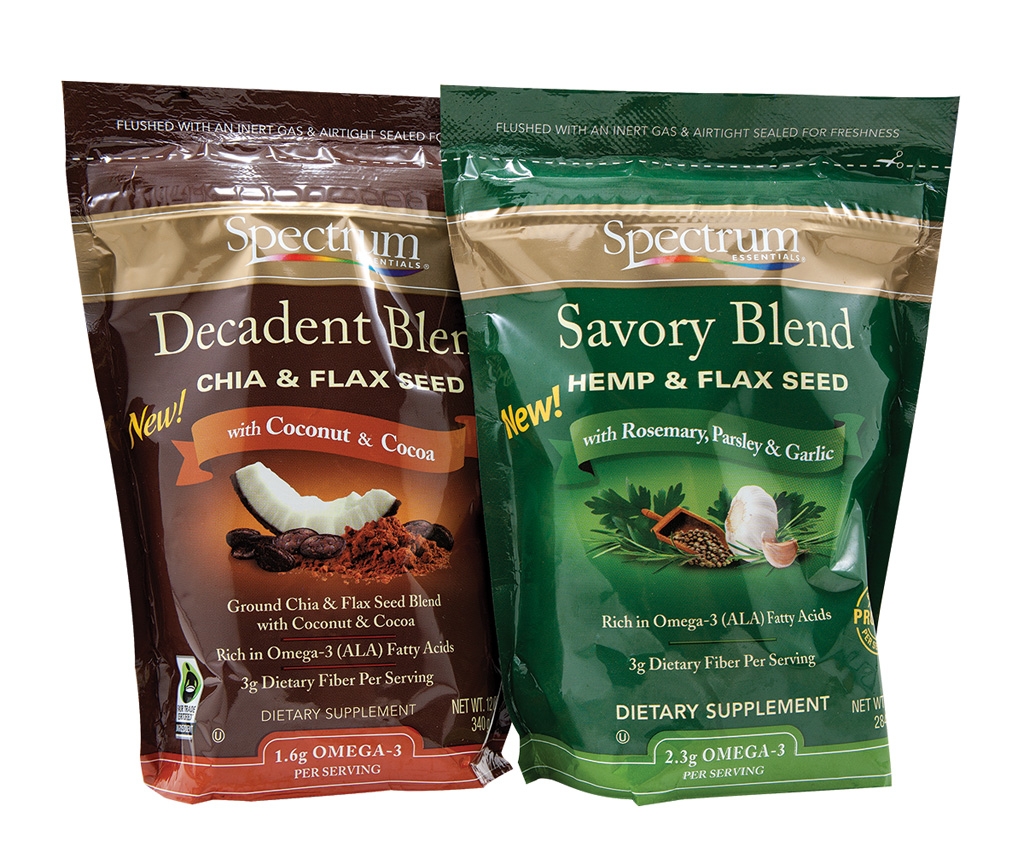 Spectrum Decadent and Savory Blends
Looking for a way to spice up your go–to cooking and baking recipes or daily snacks? Spectrum has some of the best–tasting and most versatile options for taking your favorite dishes up a notch or two.
Looking for a way to spice up your go–to cooking and baking recipes or daily snacks? Spectrum has some of the best–tasting and most versatile options for taking your favorite dishes up a notch or two. Spectrum's Decadent Blend is a rich concoction of cocoa, coconut, chia and flax. It's delicious added to oatmeal, pancakes, waffles or brownies, but my favorite way to enjoy it is on plain or honey yogurt, transforming it into a cheesecake–like treat. With only 2 grams of sugar per serving, this is a guilt–free way to experience a truly decadent dessert. Rosemary, parsley and garlic are combined with hemp and flax in the Savory Blend. This is great with potatoes of any kind, sprinkled on popcorn, in your veggie sauté, or added to soups, omelets and pasta. It also makes a delicious dip for veggies or potato chips when added to sour cream or plain yogurt. The great thing about both of these blends is that they not only enhance the flavor of your food, but they also add nutritional value. • LORNA PARTON (Healthy Living)