Daily Dish the Nugget Markets blog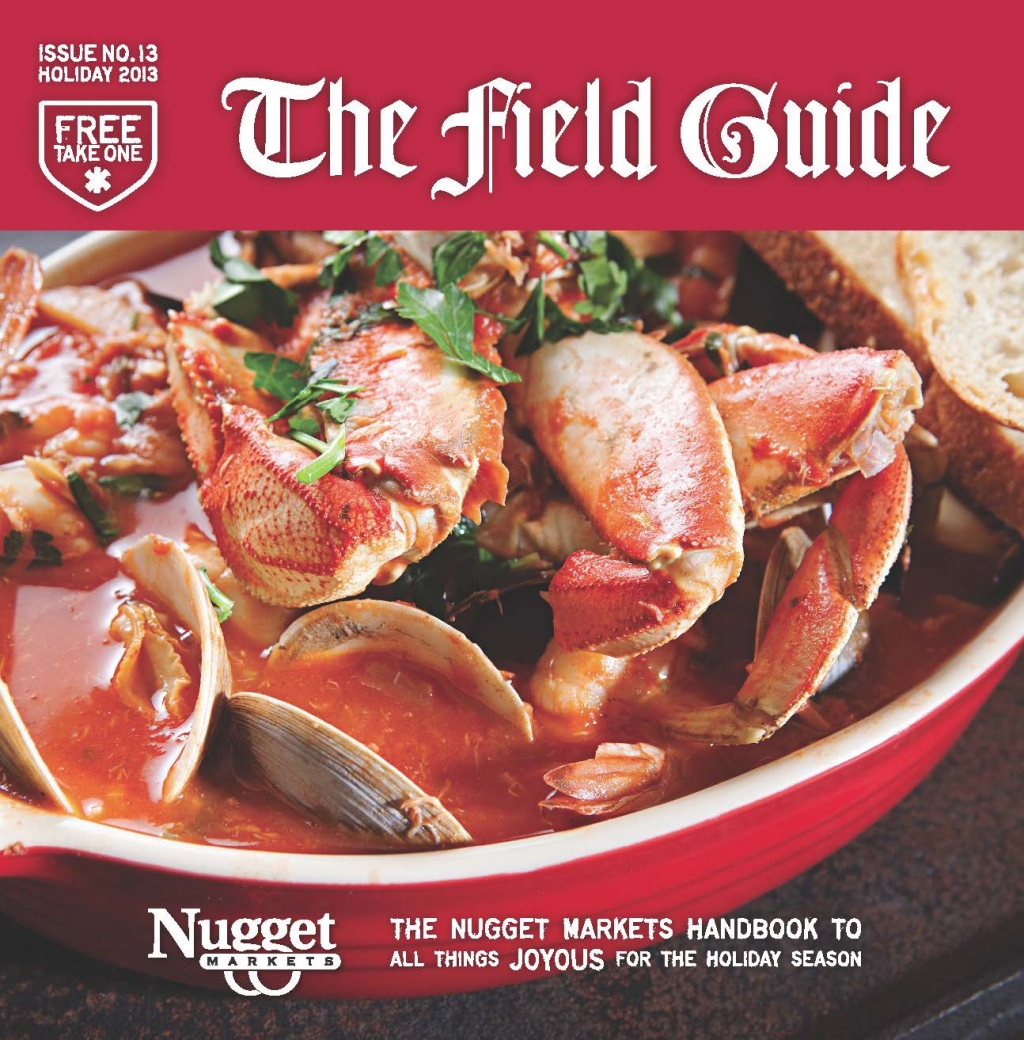 The Field Guide Holiday 2013
55 Pages of Holiday Cheere
This year Nugget Markets holiday issue of The Field Guide is packed with 55 pages of holiday cheer. Yes, 55 pages.
We have sweet recipes, cocktail recipes, winter warming recipes; we have socks for your feet, "socks" for your head, and silly "socks" for fingers; and beets! Oh, my the beets ... From appetizers, to condiments, to fully prepared meals, this issue of The Field Guide is sure to inspire.
Grab your copy in the store, or download the PDF below.