Daily Dish the Nugget Markets blog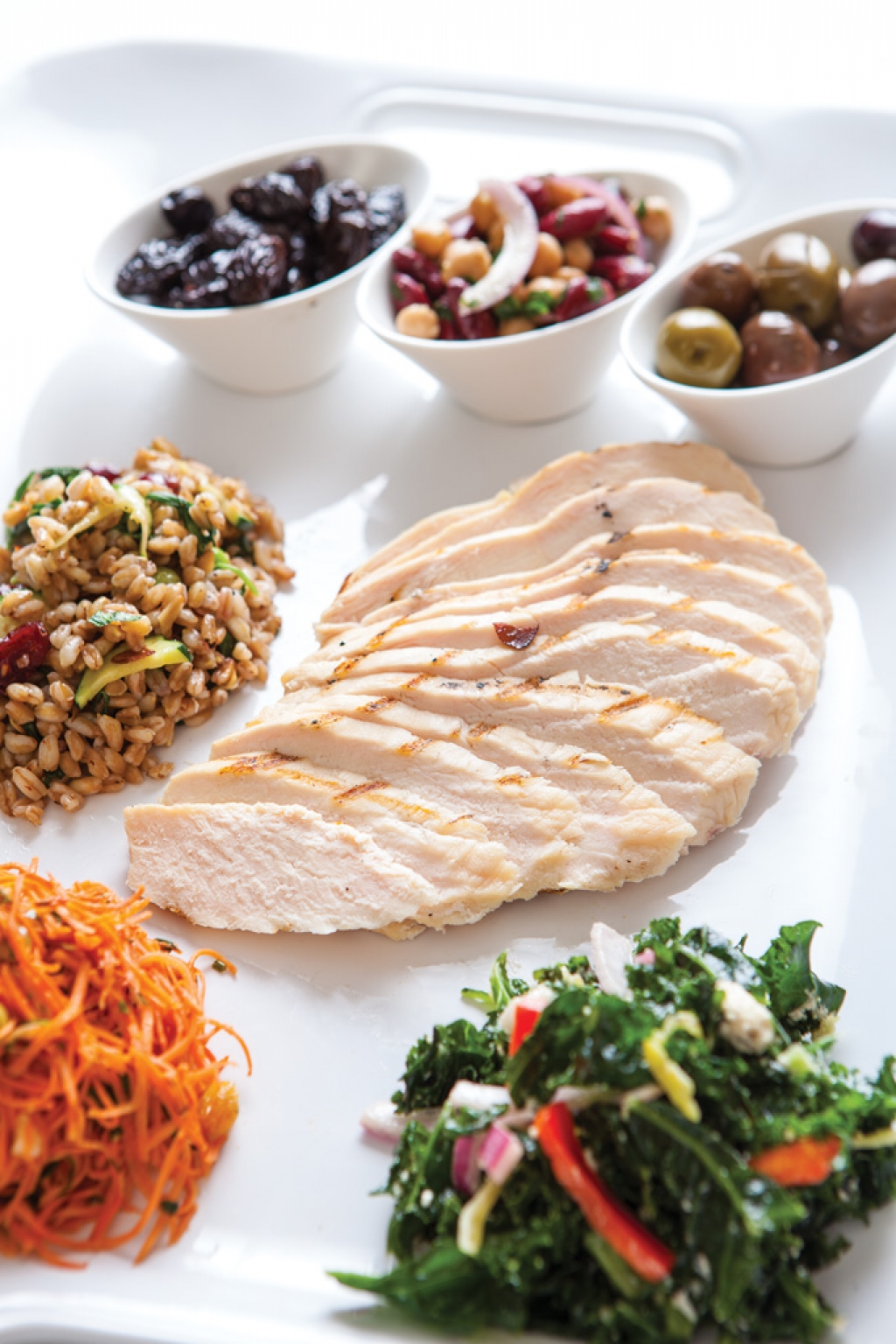 The Mediterranean diet has received quite a bit of attention lately, and with a new year, we tend to explore healthy eating options in the wake of heavy holiday indulgences. Here at Nugget Markets delis, we've got delicious Mediterranean specialties to get you back on track. In keeping with the Mediterranean diet's emphasis on vegetables and whole grains, we invite you to taste our Tuscan Chickpea Salad, our Sicilian Bean Salad, our Farro Salad with Arugula and Peas, our Greek Salad, and of course, our Signature Orzo with Prosciutto. Sw eet and Sour Mushrooms and Marinated Carrots really complete our selection of offerings, many of which are vegetarian or vegan as well.
As for the light lean proteins, we grill chicken breasts and rotisserie whole birds fresh daily ready for you to just grab n' go or served to your specifications. Since seafood is a staple in the Mediterranean diet, we offer fresh grilled salmon in a selection of flavors including Herbed, Asian and Thai BBQ. Load up on your greens by visiting our salad bar, featuring the freshest ingredients for the perfect lunch or supper. With Nugget Markets deli as your destination, you really can cruise the Mediterranean!