Daily Dish the Nugget Markets blog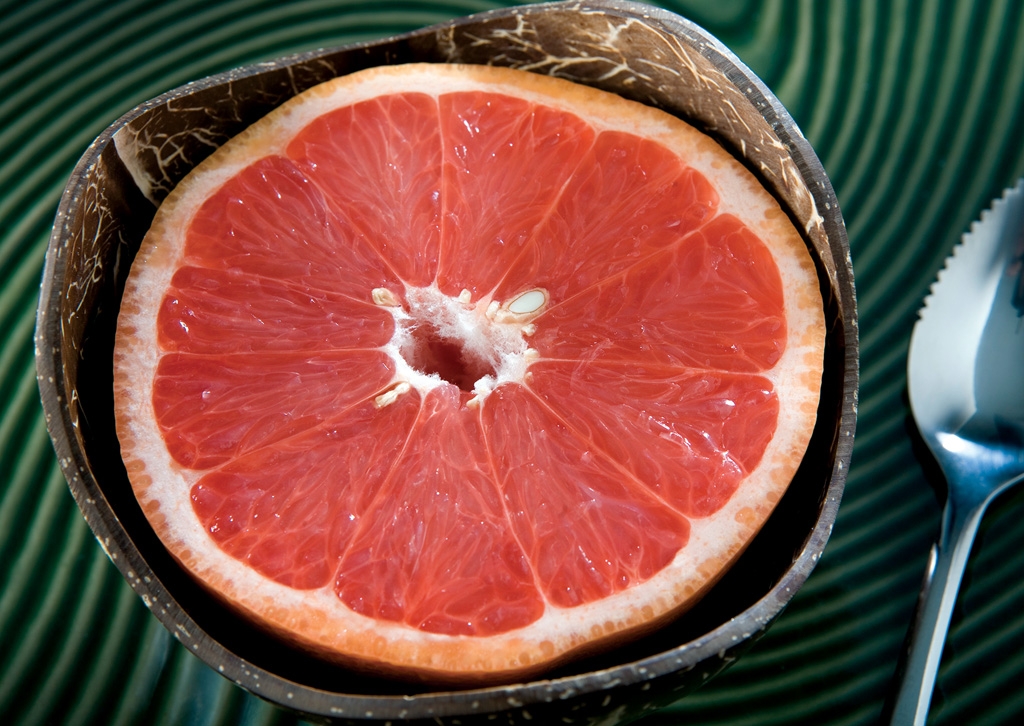 Pucker Up!
Grapefruit's Tangy Benefits
Back in the 70s, grapefruits were a popular weight–loss aid. Fast forward almost 50
years and scientists now understand how grapefruit's special mix of nutrients can aid weight loss along with a host of other health benefits.

Pectin powerhouse
Grapefruits supply this water–soluble fiber (especially in the white "fuzzy" layer below the outer skin) that studies show helps people feel full longer. Pectin also blocks cholesterol's entry into the intestines, which helps lower circulating levels—great news for heart health.

Vitamin C star
Like other citrus, grapefruit supplies about 70% of the Daily Value in just one half. This vitamin helps keeps your skin, joints and immune system in top form.

Cancer buster
Grapefruit contains liminoids, special compounds found in the section "skins" that are known anti–carcinogens. And pink grapefruit also supplies the red pigment lycopene (a cousin to beta carotene) that may prevent prostate cancer.