Daily Dish
&

What we are doing for you!
Preview Article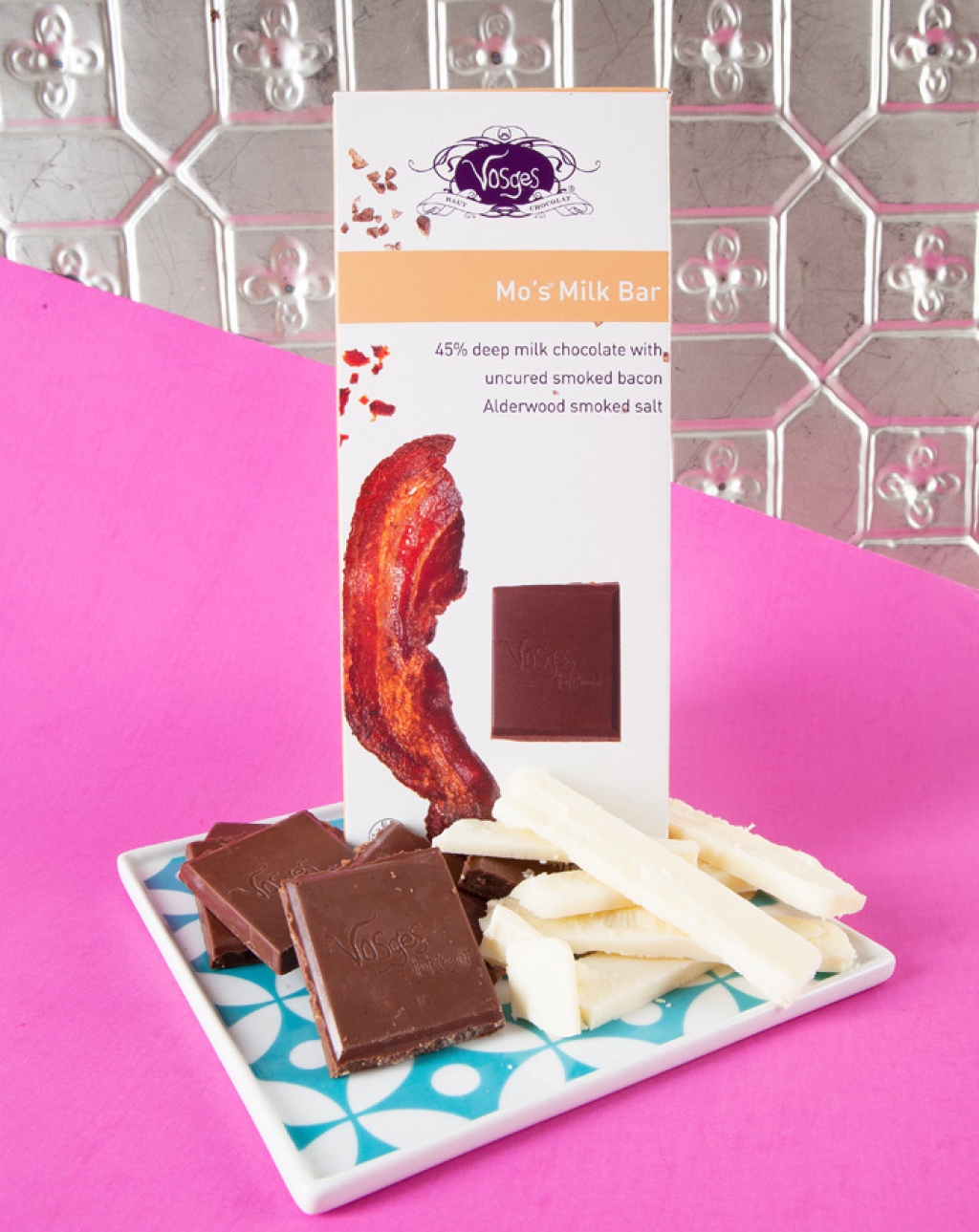 Chocolate and Bacon Walk into a Bar...
Chocolate and Bacon plus aged cheddar equals love at first bite.
…and immediately fell for the beautiful aged Wisconsin cheddar sitting near the DJ. Well, it might not be your typical romance, but Vosges Mo's Milk Bar featuring 45% deep milk chocolate with uncured, fully cooked bacon and alderwood smoked salt is, you've got to admit, all quite alluring. Paired up with a sultry cheese (like Beecher's Flagship Cheddar) the combination of chocolate, bacon, salt and aged cheddar is love at first bite.