Daily Dish
&

What we are doing for you!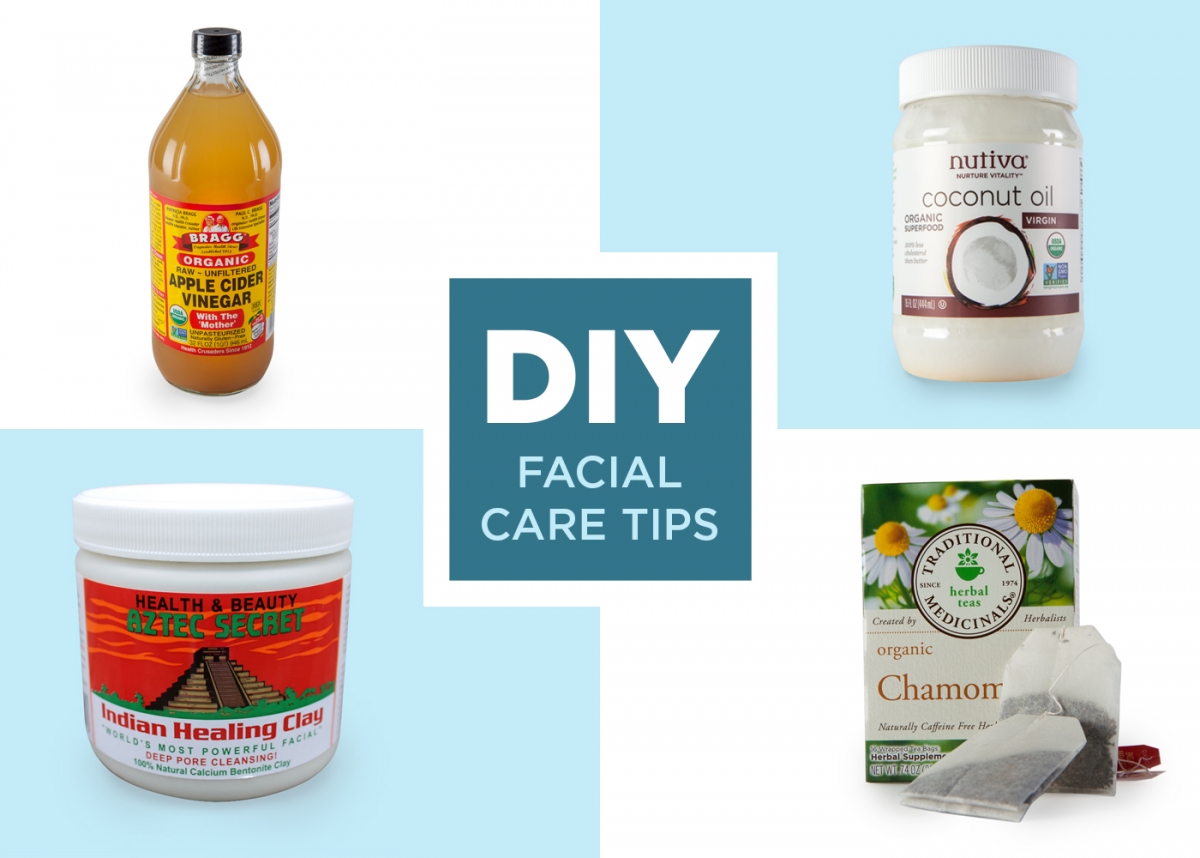 About Face: DIY Facial Care
Let's face it, it's not always easy to keep your skin healthy, clean and looking great. There are a ton of great products on the market (and in our Healthy Living Department!), but if you're looking for something a little more DIY, we've compiled a list of tips and tricks from our pros to help you put your best face forward!
Cleanser: Coconut oil is a great cleanser just by itself. It also has antibacterial and antifungal properties and is rich in antioxidants. Just take a small amount (a tablespoon or so), rub it in your hands until warm, apply to your dry face and massage on your skin. Wet a wash cloth in warm water and lay it on your face for 30 seconds, then wipe off the oil. This will take off any makeup or dirt that's accumulated throughout the day. You can also use other oils like olive oil, jojoba oil or castor seed oil.
Toner: Combine 1-3 teaspoons of raw apple cider vinegar with ¼ cup of water. Mix it together and store in a glass container. To use, dip a cotton ball in the solution and wipe on a clean face; wait for it to soak in and then apply your moisturizer. Apple cider vinegar can help balance the pH and oiliness of your skin. Using witch hazel as a toner can also decrease oil, inflammation and acne.
Mask: Mix equal parts of Aztec Indian Bentonite Clay and raw apple cider vinegar. Stir into a paste and apply to your face or body, roughly ¼-½ inch thick. Let the mask dry 5-10 minutes for sensitive skin or 15-20 minutes for normal skin. Remove clay by rinsing with warm water. This remedy can also be used for acne and is great for removing impurities from pores and drawing out toxins. Use once per week.
Eye Soothers: Chamomile tea can help with inflammation and redness under the eyes and green or black tea is great for reducing swelling under eyes thanks to the caffeine and tannins. Steep 2 chamomile, green or black tea bags in boiled water for 3 minutes, then remove from water and place in the refrigerator. Once cooled, place one tea bag on each eye for 15 minutes. (Sourced from wholeliving.com)
Facial & Body Oils: Mix your own carrier oil (jojoba, almond, coconut oil, etc.) with your favorite essential oil to create a moisturizing facial oil or body oil. These are best applied on lightly wet skin (right after a shower) because they absorb better.
Have any questions about skincare, body care or health and beauty products? Ask one of our Healthy Living Experts at your local Nugget Markets!