Daily Dish
&

What we are doing for you!
Preview Article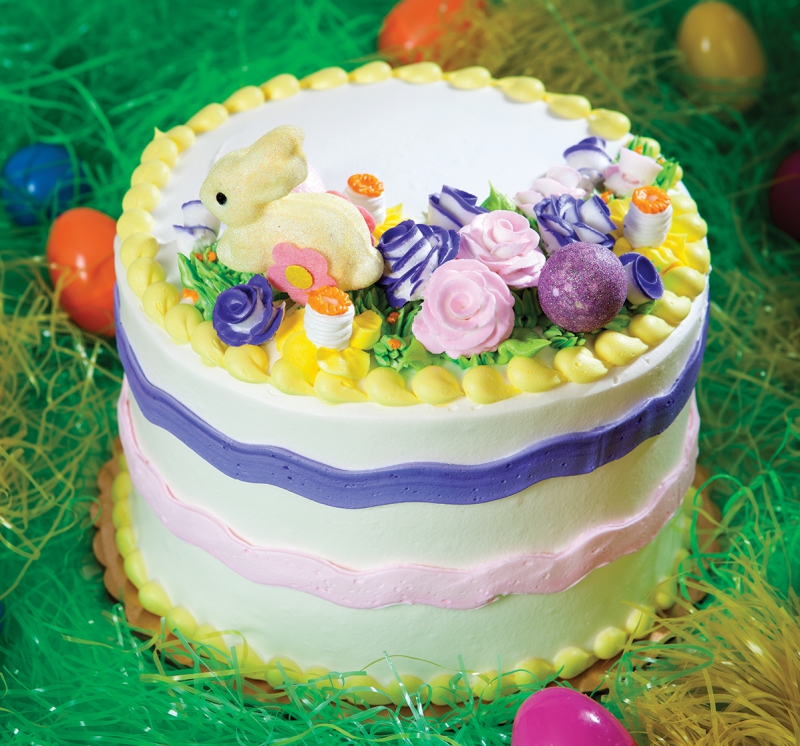 Let our bakery sweeten your holiday with one of our delicous spring desserts.
Spring Cake
A wonderful treat, this white cake is filled with pineapple whipped cream, sliced
strawberries and whipped cream, and sliced bananas in custard. The whole cake is coated with real whipped cream, strawberries and Easter decorations!
Elegant Lady Cake
Delectable white cake filled with vanilla custard and iced with non–dairy whipped
topping—wrapped with a layer of lady fingers and tied with a seasonal ribbon, then topped with seasonal fresh fruit and glaze. Enjoy true elegance!
Fruit Tartlet
Buttery, flakey tart shells filled with rich custard and fresh fruit topping.
9" Fruit Tart
Sometimes you need more than just a small serving of delectable crust, custard and fruit, and these giant fruit tarts fit the bill!