Daily Dish
&

What we are doing for you!
Preview Article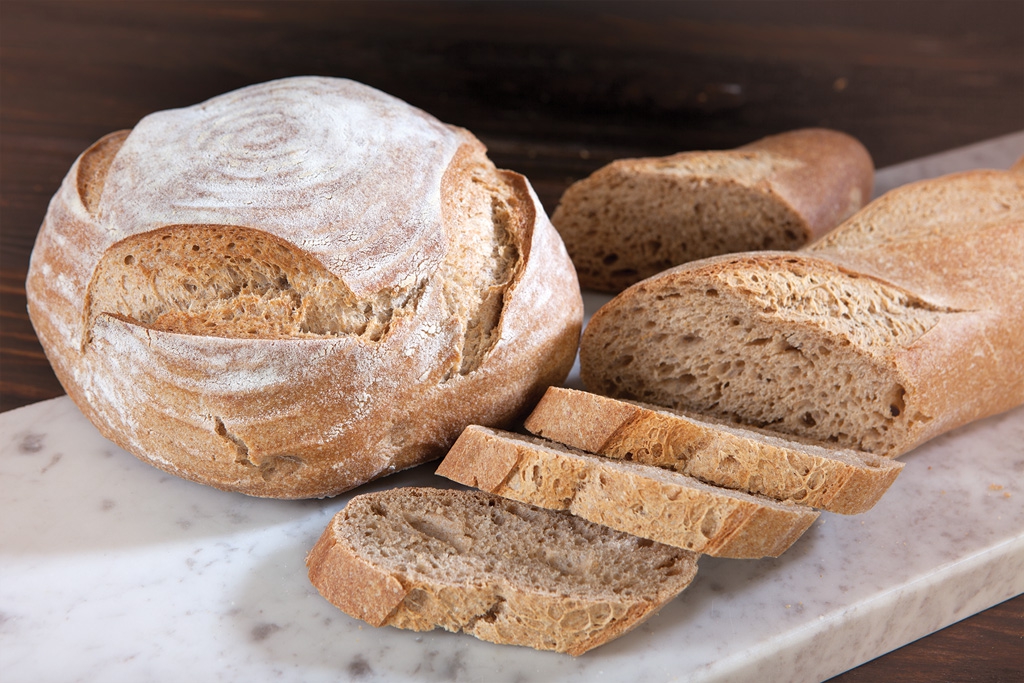 Whole–Wheat Sourdough Bread from Our Bakery
Come try the newest addition to our artisan bread baking program: whole–wheat sourdough! These loaves are baked fresh daily in our bakeries, by the artisan bread bakers who work in our stores. We don't use any preservatives or shelf stabilizers in our whole–wheat sourdough (or in any of our breads), so you can be sure it's super–fresh, as well as being healthy, made with great whole grains!
Come try the newest addition to our artisan bread baking program: whole–wheat sourdough! These loaves are baked fresh daily in our bakeries, by the artisan bread bakers who work in our stores. We don't use any preservatives or shelf stabilizers in our whole–wheat sourdough (or in any of our breads), so you can be sure it's super–fresh, as well as being healthy, made with great whole grains! What's more, this bread is packed with insoluble fiber to promote intestinal tract health. And finally, it's made with fresh, locally produced ingredients—the whole–wheat flour is milled right here in Woodland! • Kaeley Latow (Bakery)