Daily Dish
&

What we are doing for you!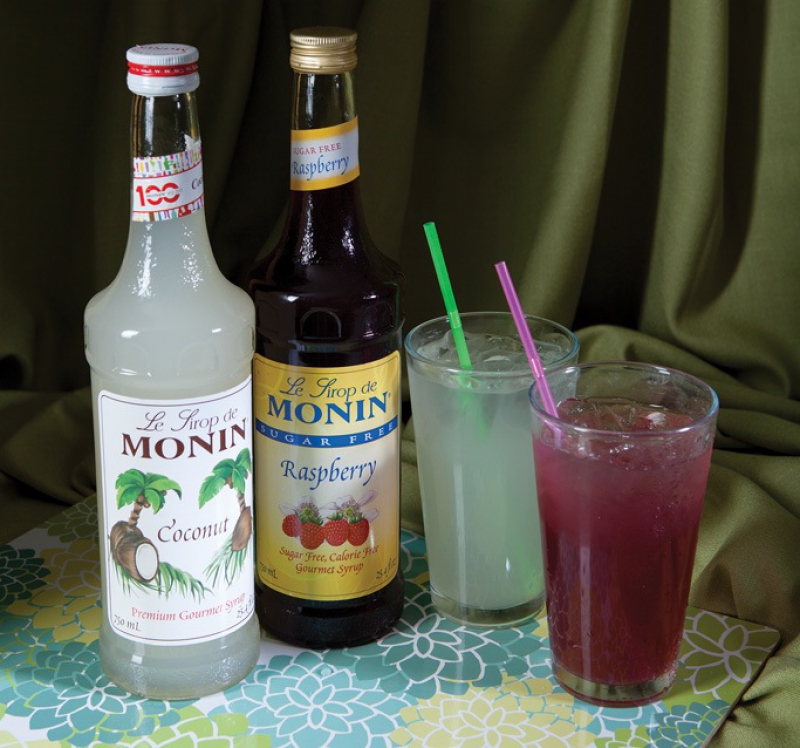 Flavored Lemonades & Limeades from Our Coffee Bar
The weather is warming up for spring, and I like to celebrate the change of season with a refreshing beverage from our Coffee Bar! One of my favorites: flavored lemonades and limeades, made with Monin gourmet syrups.
The weather is warming up for spring, and I like to celebrate the change of season with a refreshing beverage from our Coffee Bar! One of my favorites: flavored lemonades and limeades, made with Monin gourmet syrups. We have a huge variety of flavors that we can add to your drink—try a Coconut Limeade or a Blackberry Lemonade! Or, if you like to limit your sugar intake, try Monin's sugar–free syrups in flavors like peach or raspberry. And if you'd like to take a bottle of Monin syrup home to make your own delicious concoctions, just ask your barista—we can give you a list of available flavors and place your special order today! • Ali Van Vessem (Coffee Bar)