Daily Dish the Nugget Markets blog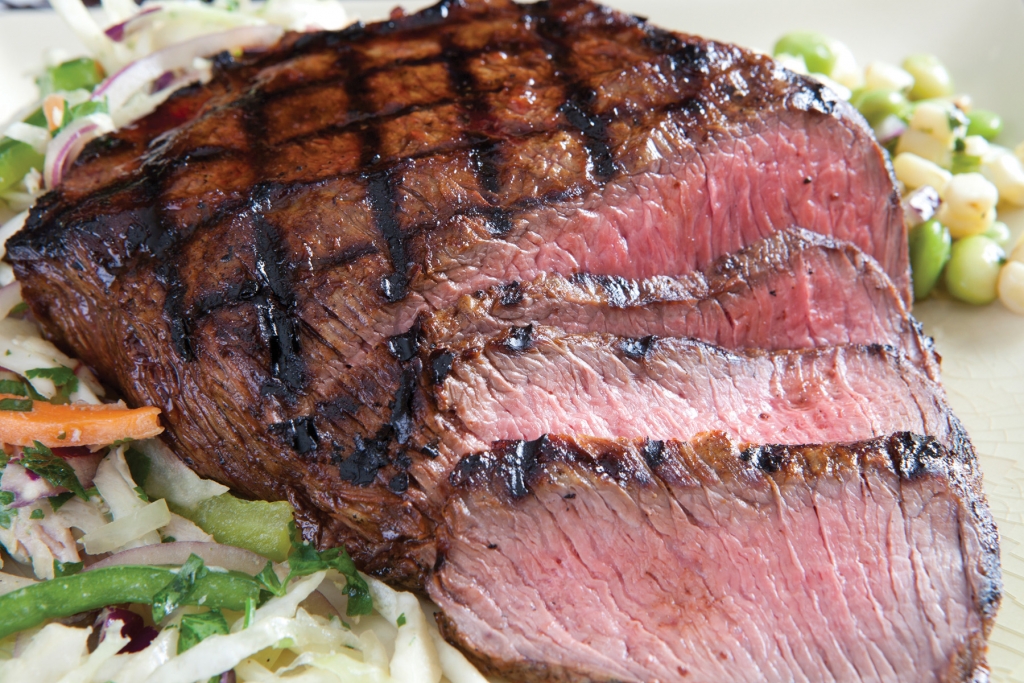 Check out our new beef entrées, here just in time for the summer
barbecue season.

Beer Marinated Sirloin Roast
Fresh to Market Angus Beef Sierra Sirloin Roast, marinated in beer and bratwurst seasoning, whole mixed peppercorns and Anchor Steam beer. It is then vacuum tumbled for flavor throughout the roast. Barbecue these on high heat for 2 minutes on each side, then reduce to medium heat and cook for 8 minutes on each side until the internal temperature reaches 145°F (for medium rare) to 160°F (for medium well). Serves 4 per roast.

Black Pepper Sauce Marinated Hanger Steaks
Fresh to Market Beef Hanger Steaks, marinated in an Asian– style black pepper sauce with whole peppercorns. These are great grilled over medium–high heat until their internal temperature reaches 145°F. Serves 2–3 per steak.