Daily Dish the Nugget Markets blog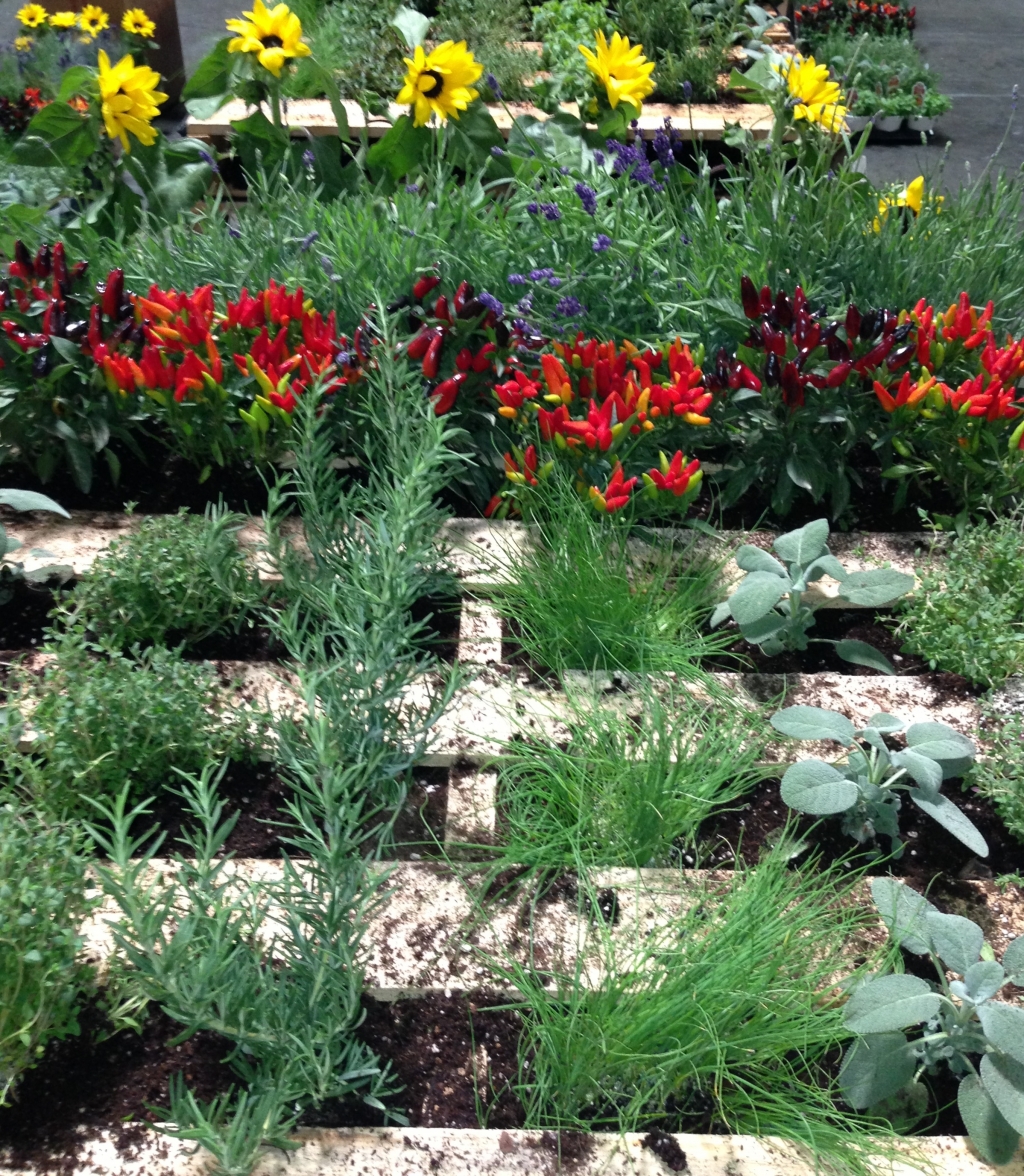 Pallet for Your Palate
DIY Upcyled Pallet Garden
This past weekend we were thrilled to participate in the first Farm to Fork Festival in Sacramento. Part of our display included some very fun pallet gardens filled with edible herbs, flowers and peppers. They were a huge hit, so we wanted to share how to create this beautiful, decorative and delicious wall of edible art. Follow our simple tutorial to give a pallet a second life, creating a palette of colors for your palate.
Materials:
pallet* (NOT pressure treated)
sandpaper
landscaping fabric
staple gun and staples
potting soil
fresh greens, edible flowers and herbs of your choice
* Please note Nugget Markets does not have pallets available for sale.
Instructions:
Be sure to select a pallet with a supportive back (at least 4 beams). Remove any lose nails, and sand any rough egdes on your pallet.
Double up your landscaping fabric and cover the back and sides of the pallet. Staple the fabric along the back, bottom and sides of the pallet, taking care at the corner. Be sure to fold in the fabric nice and tight so no soil will spill out.
Lay your pallet flat and pour potting soil through slats. Press soil down firmly, but leave enough room to begin planting your flora.
Plant beginning at the bottom of the pallet and work your way to the top. Make sure the soil is firmly packed in each layer as you move up, adding more soil as needed so that plants are tightly packed in.
Water your pallet garden well and let it remain laying flat for 1 to 2 weeks to allow your plants to take root.