Daily Dish the Nugget Markets blog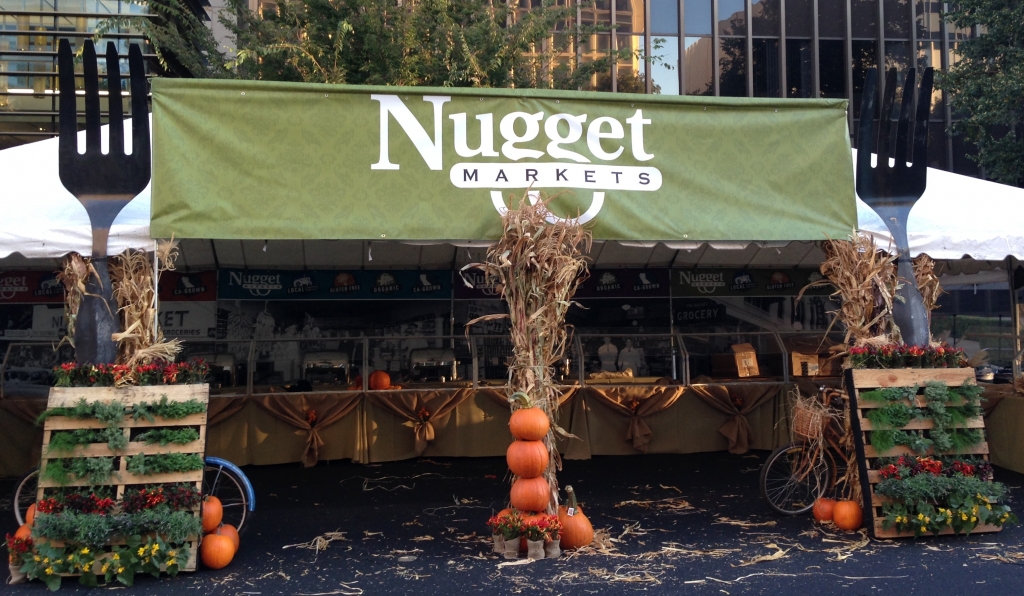 Farm to Fork Fabulousness!
The Sacramento region is the nation's Farm to Fork Capitol, and we had an amazing experience interacting and serving our visitors at last week's Farm to Fork Festival in downtown Sacramento! As a major sponsor of Farm to Fork Week, Nugget Markets partnered with the Sacramento Visitors Bureau and local businesses, farmers, local producers and non-profits in celebration of everything our area has to offer. Festival-goers got to sample Nugget Markets specialties from departments such as our deli, bakery, cheese, produce, and grocery, and learn about our history, our local offerings, and interact with some of our local farmers. We even gave away organic dog treats for our four-legged festival goers!
How Does Your (palette) Garden Grow?
In keeping with the agricultural flavor of the event, we created rustic and colorful palette gardens for display; ones that you can make at home with just a few readily available items! We've donated our palette gardens to local school garden programs, but you can make a palette garden of your very own by following our simple tutorial.