Daily Dish the Nugget Markets blog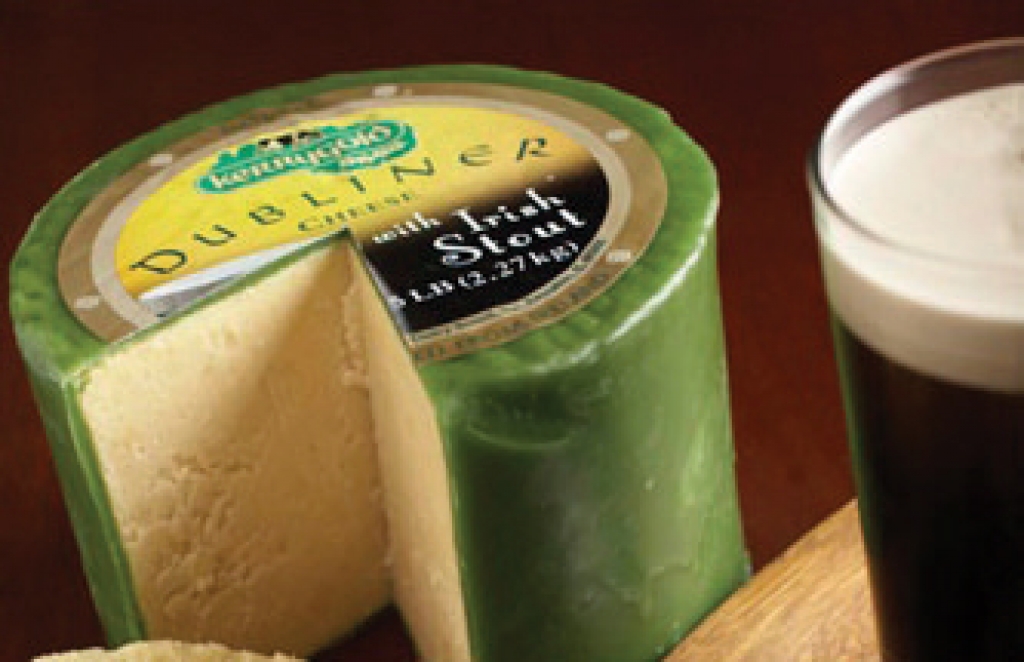 You'll be pinching yourself after you taste this perfect St. Paddy's Day pairing. This St. Patrick's Day, be a wee bit bold with a mighty mug of stout beer paired with a chunk of amazing cheese. Sharp with a malty finish courtesy of the stout, this classic Irish cheddar (from grass fed cows) delivers the best of both worlds in every bite. Kerrygold's maltiness pairs beautifully with dry Irish beer like Guinness, which was first shipped to the United States in 1840. Cheers!
Guinness Pub Draught (4 pack/14.9 oz. cans) on sale at $5.99 + crv, save $3 through March 18, 2014.
Kerrygold 100% Natural Irish Stout Cheddar Cheese on sale for $3.99/quarter lb., save 50¢/quarter pound through March 18, 2014.